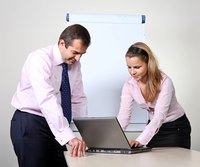 The federal government has enacted over 10 major laws that deal with the protection of our environment and the health and safety of American citizens. The states and local governments have also enacted environmental laws of their own, and all of these laws have an effect on small business.
Small business loans
There has been evidence recently that federal and state environmental statutes are making it harder and sometimes impossible, for small businesses to get loans. A study conducted by the Small Business Administration found that certain types of businesses were more susceptible to being denied loans because of environmental liability than others; these include manufacturers, wholesalers, transportation and communication firms and business service firms.
Food Service Regulations
Environmental regulations vary from state to state depending on the type of business. Food service businesses, for example, have to deal with a complex maze of regulations established by federal, state and local agencies. In Colorado there are odor regulations imposed on businesses--if odors emanating a business impact neighboring businesses, it could be a violation of state environmental regulations. Smoke or steam from a restaurant's cooking and grilling can violate the opacity regulation that dictates that an air pollutant cannot obscure an observers' view.
Hazardous waste
Small business must comply with the handling of agricultural chemicals, pesticides and waste, by making use of waste collection centers. Businesses must have the containers on site and the waste must be handled and transported according to EPA standards. Owners of car washes must have access to sewer service, or get other authorization by applying for the Industrial Reclaimed Water Reuse Permit.