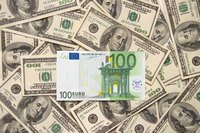 Interest rates affect the way that the economy functions. In short, the higher the interest rate, the fewer planned investments that will occur because it requires more money to pay the loan off over time. However, investments with higher interest rates pay off more, encouraging investment in high-yield arenas. This paradox encourages a careful balancing act between low interest rates to encourage immediate spending and high interest to rates to cause long-term gains.
Effect on the cconomy
According to the Federal Reserve Bank of New York, "lower interest rates make it easier for people to borrow" in order to make large purchases. These large purchases stimulate other parts of the economy by necessitating accessory purchases. For instance, purchasing a car necessitates the purchase of auto care and gasoline. Lower interest rates make investing in future years easier while high interest rates may block this. Further, high interest rates will prevent many people from receiving loans or make it more expensive to get a loan. Overall, the lower the interest rate, the easily money flows through the economy.
Effect on foreign exchange rates
All other things being equal, the higher the interest rate, the higher the value of the native currency. Because high interest rates encourage investment from foreign traders, the native market that contains these products features an increase in demand for the currency of that area. Thus, the higher the interest rate, the higher the exchange rate and the larger the strength of the native currency.
Effect on investments
The lower the interest rate available in the market, the more likely individuals are to invest in stocks and other types of investments. Stock prices rise under low interest rate conditions. This causes further investment and spurs individuals to spend more money as the value of their investments rises.
Difference in interest rates
Although essentially the demand for goods increases as the interest rate goes down, this is affected by the difference in real and nominal interest rates. Real interest rates are quoted interest rates minus the expected rate of inflation. Thus, if an interest rate is named (the nominal interest rate) that is lower than the expected rate of inflation, buyers will buy more because their money is worth more in the present than it is over the long run.