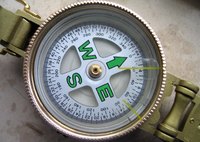 While no one likes to ponder the possibility of being trapped in the wilderness, the situation could happen to you. You could become lost, sick or injured during your time in the outdoors, unable to navigate your way home. It's far better to plan ahead and have the appropriate survival supplies available to you, when you need them, than to be caught unprepared.
Drinking Supplies
Water is essential to human survival but it's difficult to transport. Pack a metal drinking container or pan for boiling water from rivers, lakes or streams. Include water purification tablets as they are key to having potable water in a crisis.
Knife
A sharp knife is useful in many situations. Whether you want to harvest roots or other food from the wild or you need to cut shelter or fire materials, a knife is a compact and quick way to do either task.
Protection
Wool blankets insulate well even when wet. For cold weather environments, they are essential. You may also want to pack a tarp, tent or sleeping bag for protection when sleeping. A hammock comes in handy if you need to sleep above the ground.
Lighter
A cigarette or butane lighter is a quick solution to starting a fire. Sometimes these devices fail. Include a small pack of waterproof matches in your supplies as a back-up.
First Aid Supplies
No matter what occurs--a cut, scrape or sting--it's best to have first aid supplies at the ready. At a minimum, include an antiseptic, antibiotic ointment, various sizes and types of self-adhesive and gauze bandages, tape and painkillers in case of an injury.
Signaling Devices
Signaling devices have the potential to help you out of a unfortunate situation. Pack flares, signal mirrors or flags or a whistle in case of emergency. It could alert someone to your predicament.
Food
Pack as much food as you can without overloading yourself. Snack foods with protein such as peanut butter crackers or energy bars can sustain you without taking up a large amount of room in your backpack.
Compass
A compass is a wilderness traveler's essential. Always have one of these and know how to use it. It can help you find your way out of an area where you otherwise might be hopelessly confused.
Appropriate Clothing
Pack a hat for cold or hot weather. Include a long-sleeved shirt for any weather in case you need extra warmth or protection from pesky insects. A pair of extra socks and pants would be of use if your clothes become soaking wet or otherwise soiled or damaged.