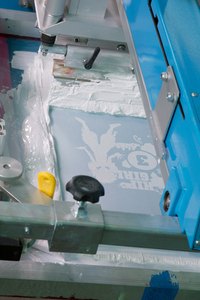 Enterprise Resource Planning (ERP) involves the organization of computing systems, business processes and procedures under one umbrella designed to improve business efficiency. Originally designed for manufacturing organizations, ERP is now available for a wide range of industries, including financial services companies and companies focused on customer service. In the past, ERP systems were designed for very large organizations. However, many suppliers now offer products for small and medium-sized businesses.
Repeatable Processes
One of the fundamental objectives of ERP systems are repeatable processes. By creating repeatable processes, management is able to ensure that tasks are done using organization-wide best practices. Employees are able to improve quality by performing tasks the same way each time.
Repeatable processes also reduce the risk of a key employee leaving with his or her knowledge of how a job is done. These types of processes are also easier to change. Because a large number of people are performing the same set of tasks, finding improvements can be easier. Rolling out those changes organization-wide can also be easier.
Lower Training Costs
Standardizing these processes also results in lower training costs. Because the processes are the same throughout an organization, training programs that are standardized, reduce overall development costs. By standardizing processes, training can be patterned and optimized to reduce the time spent in training. Reduced time spent in training means less nonproductive time.
Reduced Inventory Costs
Many ERP systems, especially systems designed for manufacturing industries, are customizable for lean manufacturing or other parts-control management systems. By linking repeatable processes with inventory usage, a manufacturer can maintain lower parts inventories.
This is possible because of the integration between processes and ordering. Each time a procedure is executed, inventory levels can be updated in real time. Once a pre-defined level of parts inventory is reached, replacements can be automatically ordered from the supplier.
Improved Business Visibility
Depending on how a system is implemented, one objective of an ERP system might focus on business performance and operations visibility. By creating reports based on actual manufacturing tasks, the overall performance of the organization can be more easily analyzed and optimized.
Things that might require tracking include time it takes to complete tasks, production levels, production units per units of time and almost any measurable that could help an organization analyze performance.
Increased Profits
By optimizing production through process visibility, the cost per production unit can be reduced. Reducing training costs can, again, add to the bottom line. By reducing inventory levels, less money is tied up in non-liquid business resources which increases available cash to allow a company to make faster business decisions.