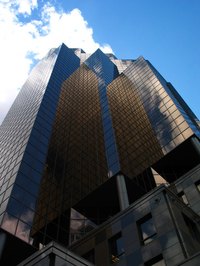 The University of Florida defines diversity as an acceptance, value, understanding and celebration of ethnic, age, gender, physical ability, class, religious and sexual orientation differences. The list is not extensive, but honoring the differences among all the individuals in the workplace is the key to symbiotic workplace diversity. As the workforce becomes more diverse, organizations and individuals must adapt to and value diversity so productivity and worker morale is not affected.
Communication
As the economy increases its global initiatives and corporations expand their operations globally, the workforce becomes more linguistically diverse. You may find yourself working with individuals whose native language is not English. The Diversity Jobs Network explains that word pronunciation, communication styles and common phraseology can be difficult to understand and communicate. In order to avoid confusion and a lack of teamwork, which can cause low morale, companies need to implement openness, so every employee can discuss ideas, challenges and strategies. Supporting employee interaction and offering additional training opens the door to greater communication.
Corporate Culture
Third Sector New England indicates that companies with long histories and established corporate cultures may not recognize the need for or lack of diversity in their organizations. Upper management and individuals in leadership roles may not understand the need for diversity, especially if the company is already excelling in its industry. To overcome these smokescreens, upper management and the board of directors must recognize the benefits of a diverse workforce and develop strategies to increase diversity in the workplace.
Skill Preparation
The University of California at Berkley's National Center for Research in Vocational Education states that skill preparation and career planning can also be barriers to diversity. Different cultures, societies and countries do not necessarily prepare their workforce in the same manner. Individuals from different cultures have vastly different values, including working values, which can cause conflict within the organization. Proper assessment of all incoming workers and additional training can combat this barrier to diversity in the workplace.