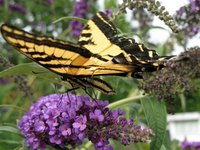 Organizations are fundamentally about people. Strategic change can originate both from within the institution, as well as from the external environment in which it operates. The style or method chosen by the organization to manage pivotal change plays a key role in its success or failure. The technique offered by Kenneth Benne, Robert Chin and Fred Nicols focuses on a mix of four strategies to manage change.
Empirical-Rational Strategy
This strategy caters to the self-interest of people affected by change. The underlying assumption holds that people are rational beings and will naturally seek ways to profit from the change once its consequences are fully understood. To be effective, the benefits must outweigh the risks, and collective resistance cannot be overwhelming.

Normative-Reeducative Strategy
This strategy is grounded in the belief that people are social creatures, and cultural norms are core to their group identity. Although strategic change can be uncomfortable, the void of uncertainty left in people's lives is even more so. Dynamic and influential leadership, along with cordial relationships within the organization, is vital to success. This strategy is not effective in turnaround situations or those with short deadlines.

Power-Coercive Strategy
The basic tenet of this strategy is that society, as a whole, will conform and acquiesce to the rule of authority. To be effective, the organization must perceive an immediate threat to itself, which calls for swift and decisive action to ensure its survival. This strategy purposely offers fewer, rather than more, options.

Environmental-Adaptive Strategy
This strategy is predicated on the observation that people are often quicker to adapt to a new culture than they are to oppose the change, which lead to its creation. The sense of loss that comes with change is a disruptive force in people's lives. This motivates them to accept and embrace the new culture to regain stability. This strategy is best suited for radical, transformative changes.

Strategy Selection
There is no one strategy, or "magic bullet," that fits all situations. Rather, a mix of strategies is often necessary to fully address each individual case. Many considerations need to be taken into account, including the degree of change and resistance, the population of the organization, the stakes involved, availability of expertise and deliverable time frame. When stakes are high, a mix of all four strategies is recommended because nothing can be left to chance. Short time frames and lack of expertise call for a power-coercive strategy for effective command and control. However, the dependency of an organization on its members, and vice-versa, will dictate or preclude the power-coercive style.