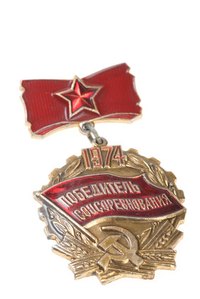 An award dinner can be a great way to show appreciation for employees or team members or celebrate a successful season. A typical award dinner begins with a meal and ends with the presentation of awards, speeches and unveiling of final quarter numbers and business successes. During an award dinner, place the focus on the employees or team members to make them feel valued.
Invitations
For a formal awards dinner, send out invitations beforehand. A printed invitation makes the event more of an occasion, which will make the award winners feel more appreciated. You can print invitations on your office or home computer or have them printed professionally. Choose a heavy-weight paper and use simple, elegant lettering. Send invitations in the mail or drop them off in individual offices or lockers.
Ambiance
At the dinner, create a party atmosphere that is appropriate to the type of organization. For a sports team, make festive centerpieces and include table favors at each place setting. For a business event, candles and low lighting make for a formal setting. Include decorations where appropriate, and consider lighting and seating arrangements that will allow all attendees to see and hear speakers.
Important Speaker
To lend an air of importance to the awards dinner and to make attendees feel like they are part of something special, bring in a speaker with high standing in the eyes of the crowd. A business might have the CEO of their parent company speak and thank employees for their hard work and dedication, while a team or club could have a local professional in their topic area talk about the importance of their participation and give them an idea of what to look forward to in the future. Be sure the speaker addresses the type of work or skills that are being recognized at the evening.
Lighten the Mood
When taken too seriously, awards dinners can wind up being formal and stiff affairs. To be sure that the audience is relaxed and having fun, include activities or speeches that highlight the comic side of the company, team or club. Present a joke award to the person with the most parking-garage accidents for a business or the most falls on the field for a soccer team. You might also consider a roast of the team coach or boss, where a speaker gives a comic toast about the speaker.
Photo and Video Highlights
If your organization or business documents its projects, meets or other activities, create a highlights reel to show at an awards dinner. A sports team might include clippings from a newspaper after a big win, video of a game, photos of players in action and informal shots on bus rides. A business could include positive press feedback, photos of employees in action, images of final products and positive quotes from clients. Focus on the activities that are related to the awards being distributed, and include a few lighthearted images to get a laugh from the crowd.