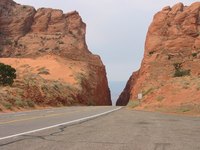 Pahrump, Nevada, is about 60 miles from Las Vegas. Many people travel to the area to enjoy the desert, which gives them a chance to put the big city behind them and experience nature on an all-terrain vehicle. There are many off-road trails available to explore near Pahrump.
Cold Creek/Wheelers Pass
Cold Creek/Wheelers Pass offers many options for ATV riders only 43 miles from Las Vegas and 15 miles from Pahrump. Beginners can enjoy the scenic route, and more advanced riders can take on the sandy dunes. Riders who like a challenge can try the rocky areas, thin dirt trails and gravel wash. Many of the roads were once used for logging, and they wind through the bristlecone pines up to 9,167 feet. There are places that provide tours, or you can take your own vehicle out on the trails. This pass is on the outskirts of the Spring Mountains, so you could do both locations in one day.
RVN4Fun Las Vegas, NV 702-254-0770
Spring Mountains National Recreation Area
Just 30 miles from downtown Las Vegas and a five-mile drive from Pahrump lies the Spring Mountains National Recreation Area. Part of the Humboldt-Toiyabe National Forest, the trails open to ATVs are marked with "Motorized Trail" or "Forest Road." You can pick up a map at the Spring Mountains Visitor Center in Kyle Canyon. Certain staging areas also offer maps. The west side of the mountains has many trails open to ATVs, but the eastern side of Lee and Kyle Canyons offers only limited motorized trails. You will see everything from desert to snow-capped mountains on the more than 316,000 acres. The forest roads are great for beginners, because they are wide and easy to navigate. Some of the other single-track areas provide a more challenging ride for more experienced ATV riders.
Spring Mountain National Recreation Area 4701 North Torrey Pines Drive Las Vegas, NV 89130-2301 702-515-5400
Eldorado Dry Lake Valley
For true beginners, consider Eldorado Dry Lake Valley. A bit of a drive from Pahrump (50 miles) and 25 miles east of Vegas, this flat, sandy area allows you to test your skills with speed and turns. A fairly open area, beginners can get a sense of their abilities as they tour around the lake bed. Without many trail options, you might get bored if you are an experienced rider, but if you are teaching a new or younger rider, you can feel relatively secure as they tool around the sandy land.
BLM-Las Vegas Field Office 4701 North Torrey Pines Drive Las Vegas, NV 89130 702-515-5000
Nellis Dunes
Nellis Dunes is the next step up for riders who have gained their skills on the flats. This area can be as difficult or as easy as you like. With miles of sandy dunes to explore, you can choose challenging routes or stick to easy climbs if you are just starting out. With more than 10,000 acres of land, you can explore the dunes for miles. Fifteen miles northeast of Las Vegas, this is about a 70-mile drive from Pahrump. You can camp in the area, though there are no facilities.
Nellis Dunes 1-15 North, Exit 58 Dunes on the southwest of Las Vegas Boulevard