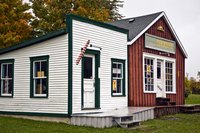 Pawnshops are a source of confidential loans for people who need less than a few hundred dollars quickly. The borrower offers up something as collateral such as a guitar, set of expensive binoculars or piece of jewelry that the pawnshop keeps in possession until the loan plus interest is repaid.
Identification
According to the National Pawnbrokers Association, the law requires pawnshops to get positive identification of a borrower and his collateral, information that is regularly given to law enforcement agencies to prevent the pawning of stolen goods and other various crimes. They must comply with the Federal Trade Commission's Data Privacy and Safeguard Act.
Loan Terms
State laws and not the federal government generally regulate loan terms. Loan periods range from 30 to 90 days depending on the state and pawnshop. Pawnshops tend to be more forgiving on payment due dates than payday loan lenders, often offering grace periods, renewals and extensions. Loan interest rates also vary widely depending on the state and the pawnshop.
Firearms
The federal Bureau of Alcohol, Tobacco, Firearms and Explosives has jurisdiction over all transactions regarding firearms in pawnshops as well as state and local law agencies. The lender must provide identification and proof of the legality of their firearm before a transaction can occur. Some shops are even Federal Firearm License holders, enabling them to sell firearms and ammunition.