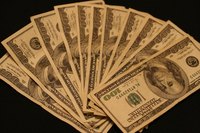 Late income tax return penalties in California are costly. It is important for taxpayers to file a tax return on or before April 15 every year in order to avoid late penalties. California residents who expect a refund are also required to file before April 15 every year.
Accuracy and Fraud
Tax returns in California are considered late if they are not accurate or the franchise tax board (overseer of state income taxes) determines that the taxpayer has purposely underestimated the amount of taxes owed. The underpayment penalty is 20% of the amount unpaid. If the franchise tax board has determined there was fraud, there is a 75% fine for the underpaid amount.
Non-Sufficient Funds
California tax returns are considered late if the check sent in with the tax return is returned or if the credit card provided for payment is declined. If the taxes owed are over $750, there is a 2% penalty. If the amount owed is less than $750, the taxpayer must pay a $15 fine.
Late Return Fine
If the return is received after the deadline,taxpayers are fined 5% of the amount due. The 5% fine is imposed for every month after the tax return is late. The penalty cannot exceed 25%.
Estimated Taxes with Balance Due
Taxpayers who pay a quarterly estimated tax and show an amount due on their tax return have 60 days from the date the tax return was filed to pay their taxes. If the taxpayer files the tax return 60 days after April 15, then that taxpayer will owe a $100 fine. If the taxes owed are less than $50, then the taxpayer will be fined 100% of the taxes owed.
Underpayment of Taxes
Tax returns that show taxes are owed must be paid in full by the due date of April 15. If a taxpayer does not pay the entire amount owed, a fine of 5% of the original amount owed is assessed. Taxes that remain unpaid after the first month will incur an additional 0.5% fine every month until the taxes and fines are paid in full. 25% is the maximum penalty for underpaid taxes.