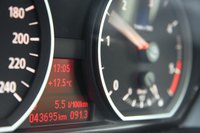 Historically, the price of fuel has fluctuated dramatically. During periods of high supply and low demand, the price of fuels such as gasoline and diesel has dropped, while during periods of tight supply the price has skyrocketed. This shift in fuel prices can affect the economy in a number of ways.
Food Prices
The price of food often correlates strongly with the price of fuel. This is because much of the expense of producing food is derived from the purchase of fuel that is used in the food's production. For example, tractors used in the growing of corn use gasoline, as do the trucks that drive that corn to market. When fuel prices rise, food prices often do as well. During the spike in oil prices during the summer of 2008, the price of food also climbed dramatically.
Consumer Goods
Many of the expenses incurred by the manufacturing sector are directly attributable to the purchase of fuel used to power its machines and transport its products. When the price of fuel rises, manufacturers will often raise the prices of their products to continue to make a profit. This rise in the price of consumer goods will often reduce sales, hurting the industry.
Transportation
When the price of fuel rises, the price of transporting people and goods rises as well. One result is that the prices of those imported goods that must travel long distances will increase. People may choose to travel shorter distances, when they have that option, in order to save on fuel costs. Although a rise in fuel prices generally hurts the manufacturing industry, some domestic companies can benefit from this increase as imports become more expensive, giving domestic companies a competitive advantage.
Consumer Habits
The price of fuel can change the habits of consumers, particularly in the purchase of those products the require a lot of fuel to use, such as cars. For example, if an increase in gasoline prices is sustained over a long enough period of time, consumers may begin to buy more fuel-efficient vehicles with the expectation that less fuel-efficient vehicles would be too costly to operate.
Political Effects
In addition to economic effects, shifts in fuel prices can dramatically affect a country's politics. Rises in fuel price can translate into dissatisfaction with the local government, occasionally leading to a change in leaders or elected representatives. Countries facing high prices due to a lack of supply may adopt trade agreements with other nations. Reliance on a petroleum-producing nation will often lead the importing nation to defer to the exporting nation in certain areas, so as to maintain good relations.