Picking out the ideal items to sell at a crafts bazaar may seem overwhelming. While the options are practically infinite, your time and money may not be. Create items that do not take up a huge amount of your time or cash, but have enough appeal that bazaar visitors may actually want to buy them. Put your own spin on projects you've seen before to avoid creating the same things sold at other booths in the bazaar.
(ManuKro/iStock/Getty Images)
If you have a knack for arranging vines, swags and faux greenery into visually pleasing arrangements, wreaths offer a crafting option that may be tweaked for the upcoming season -- they aren't just for Christmas. Twist grapevines or faux vines into wreath or ring shapes, for display on a door or around a candle or centerpiece, respectively. Fit the twisted creations with pine cones, cinnamon sticks or dried flowers, depending on the season and the look you wish to create. Foam rings and wreaths serve as bases for all kinds of wreaths and centerpiece rings: hot glue plastic Easter eggs to a ring for an Easter-inspired decoration, or tiny paper mache pumpkins for an autumn wreath. Wrap a foam ring with colorful strips of washi paper for a rainbow or striped wreath.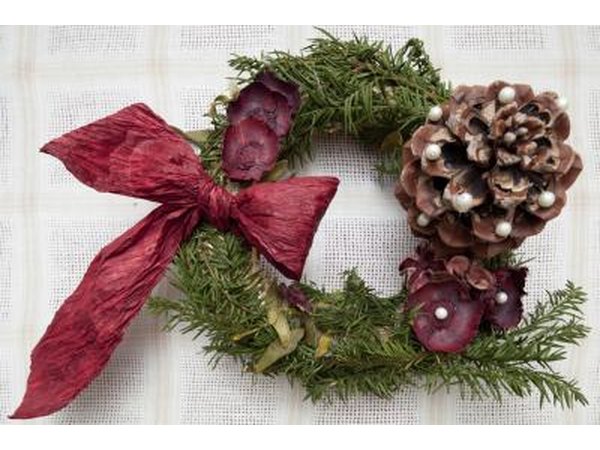 petrzurek/iStock/Getty Images
Create your own lip balms, hand creams and lotions using all-natural ingredients for that bazaar visitors will enjoy purchasing for themselves and as gifts. Purchase food-grade tins for lip balms from a craft store or specialty supplier to provide safe, portable containers for your handcrafted creations. Many lip balm and lotion recipes use beeswax, coconut oil or a combination of the two as the main ingredient, along with food-grade flavoring or oils for fragrance. Print out custom stickers to serve as labels for your creations, along with another sticker listing the ingredients for people with sensitivities. Offer an open sample of each variety so visitors can smell or test the items without opening your goods for sale.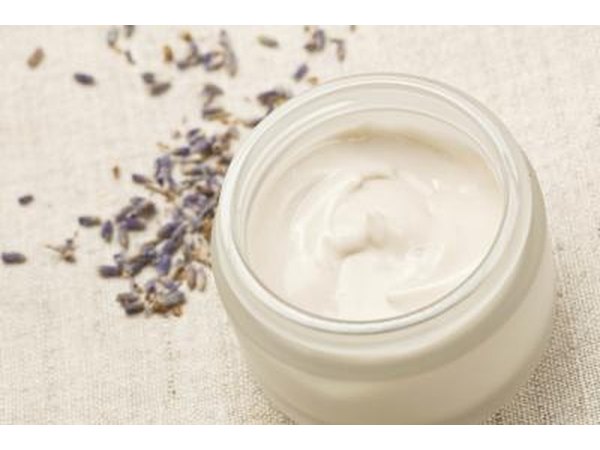 Ekaterina Fribus/iStock/Getty Images
Chalkboard paint turns just about any surface into a writable area, ripe for chalk notes and drawings. Purchase inexpensive ceramic piggy banks or durable picture frames from a thrift or discount store. Paint the entire piggy bank, or paint the glass within a picture frame to turn it into a message board. Dress up plain storage or canning jars with a large chalkboard label area so purchasers can list the contents on each jar. Include an inexpensive box of chalk with each painted object, if desired. Not all chalkboard paints are alike; read the label to ensure the paint is suitable for the object you intend to paint.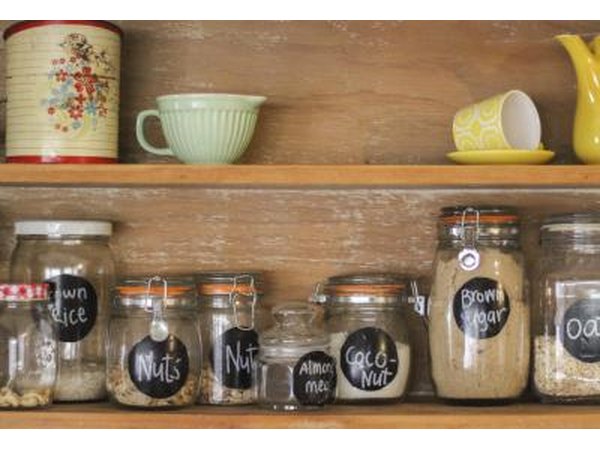 nedjelly/iStock/Getty Images
Create home decor and art pieces using objects you may already have around the house. Hollow string balls made by wrapping glue-dipped yarn around round balloons serve as a decorative centerpiece when placed in a bowl. Turn old jars into funky Halloween luminarias by decoupaging the outsides with colored tissue paper to form glass ghosts, goblins, witches and ghouls, or use glass-frosting paint and stencils to create faux frosted glass jack-o-lanterns. Include a battery-operated tealight candle with each purchase. Decoupage sturdy shoeboxes using decorative papers or old sheet music for incredibly inexpensive handcrafted storage boxes.
Naphat_Jorjee/iStock/Getty Images
Promoted By Zergnet