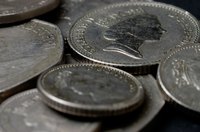 Changes in the financial market often leave people wondering what can be done to earn extra money. At times it can feel like getting ahead may require unrealistic actions, such as participating in very difficult or even illegal endeavors. Fortunately, there can be many legal easy ways to make money.
Sell Your Opinion
According to the news website CNN.com, participating in focus groups can yield up to $100 for one hour of your time. If there is a shortage of these types of opportunities in your area, a great option is participation in similar surveys that take place online. The pay for completion of these questionnaires ranges from $5 to $150. Great places to start earning money this way include websites such as FreePaidSurveys.net and FindFocusGroups.com.
Sell Old or Unwanted Items
There are many ways to make money from old or unwanted items you have laying around. Some may choose the old-fashioned route of a yard sale, which may take place in your yard at home or as part of a community sale.
The growth of the internet has also enhanced peoples' capacity to earn money from old goods. According to CNN.com, Terri Jay earns $2000 - $3000 each month buying older goods and selling online. Ebay or Craigslist are excellent websites for listing items for sale. Though you may only earn a small amount for each sale, this will quickly add up as you eliminate more clutter from your home or storage.
Leverage Your Personal Talents
Almost everyone has extra talents they can use to improve their personal finances. For instance, websites such as Elance post jobs for those with talents ranging from programming to marketing to design. If you feel you lack special skills in these areas, you may consider writing articles for web content.
Whatever your skill set may be, you are likely to find some work that suits your abilities after some time spent browsing on websites offering work. Some websites to try include the aforementioned Elance, Freelancer, Craigslist, or iFreelance.
Explore Options in Your Career
Taking advantage of money making opportunities within your company is an excellent option. Through doing this, you will improve your personal financial situation in the short-term, but also increase your chances of long-term improvements like promotions or raises. Find out if there is overtime available, or if you can increase your workload to include extra projects. Others options include inquiring about part-time positions within the company or informing coworkers that you're willing to pick up extra shifts.