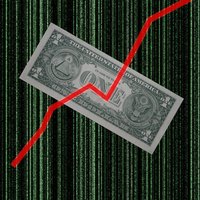 With the advancement of air travel and internet technology, globalization and international trade have been expanding at an unprecedented pace. With this expansion, we have seen many protesters and organizations highlighting some of the disadvantages of global trade, especially free global trade. Fortunately, despite some of the bad press that Free International Trade receives, there are numerous benefits to it.
Specialization
Free international trade is essentially trade between nations without any quotas or trade taxations. The biggest argument for free trade is an economic principle known as specialization. This principle dictates that people should do what they are good at and trade their goods and services with other people who are good at what they do. For example, if farmer A is good at raising pigs and farmer B is good at raising chickens, each should raise his respective livestock and trade with each other later according to need. If farmer A tried to produce both chickens and pigs, he would most likely not be able to produce as many as if he specialized in just one. Another example would be two professionals: a lawyer and a doctor. If a person were to go to both law school and medical school it would take a long time for them to accomplish either one. Instead, one person becomes a lawyer and another becomes a doctor and when they need each other's services, they just trade them. Money is usually the means of trading in post-industrialized nations. These simple examples can function on international levels, and in theory should lead to increased productivity and wealth of nations.
Reduction of Waste
Having the ability to trade freely between nations leads to a reduction in waste of resources. Resources vary; they can be natural, man-made, or simply labor. To illustrate this example, imagine two countries: A and B. Country A could have a need for steel but taxes all foreign steel. Country B has no need for steel and has plenty of steel, but because of the steep trade tax, no one from Country A wants to purchase it. What ends up happening is that the steel just sits in Country B with no use. Without free trade this type of example could occur on many different levels with millions of different resources. With free trade, the businesses that have a need for a resource simply purchase it from a supplier, wherever he or she is.
More Competition
Competition is important for advancement of technology and for reduction of costs. Essentially, the same effect a new business may have in a small town by competing with the established businesses can achieved on a much larger scale by allowing countries to trade freely. To illustrate, if there is only one butcher in town selling ham, he or she can charge a steep price for a slice of ham because he has no competition. If another butcher moves into the same town, he or she will compete with the original butcher by lowering his price. The initial butcher would be forced to either match or beat the new price, or improve his or her ham offerings by selling specialty cuts. Over time, the competition between the butchers would lead to high quality meat for the lowest price possible. Free international trade allows this type of scenario to flourish at a national and international level rather than just locally.