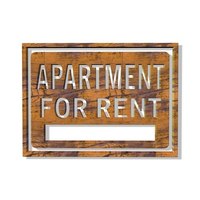 As an apartment community leasing agent, you're often the first point of contact for your potential residents to experience the personality of the complex. You're also running against a bit of competition as a troubling economy continues to challenge lessee's decisions and your competition restructures its message. Stay ahead of the market by tweaking your approach to how you deal with guests.
Anticipate Appointments
When you're on a roll booking appointments for potential residents to come in to view your property, confirm the day before as a reminder. Some people may schedule appointments and not show up leaving you with not only a missed lead but a last-minute opening to your schedule. As you are expecting arrivals, be on time for your appointments so that you're not keeping possible tenants waiting. After you've shown your property, follow-up afterward to gauge their commitment to coming in to complete an application and sign a lease.
Back Away From the Desk
Go where your potential residents are to generate additional leads. You don't have to sit at the desk all day expecting the neighborhood to come to you. Establish a list of target areas where your optimal residents would frequent and schedule a time to go out. Now may be the time to take the human resources coordinator from the large agency across the street out to lunch; or pop in with a goody basket for the student services manager at your local university.
Walk The Property At Quitting Time
Before you head out for the day, do a quick walk-through of the property to anticipate any early arrivals for the next day and place fresh fruit or fluff pillows in your model apartments. If you don't have it scheduled for maintenance, run the vacuum cleaner, adjust the air conditioning and add water bottles to the refrigerator. As you're showing your property the next day, it will help to have these small tasks completed and ready for your tour.
Read Over The Lease
Know the terms of the lease in and out and understand all the details of all your specials so that you are able to clearly communicate with visitors. You'll want to make a concise sales pitch after your property tour to let them know about the process of leasing an apartment with you. Make it as easy as possible and try to have them complete the application on site so that they keep you as a serious consideration in their plans.
Give Each Apartment A Face
Sell apartments for their individual uniqueness like poolside or top-floor lake view instead of as general space. Consider which apartments would work best for each visitor as you walk the property. Sell each apartment as a product to help visualize and focus on putting the right tenant in the right apartment. This will help you give them direct highlights that make it the custom choice.