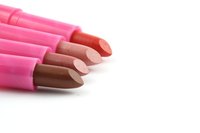 Since the mid-1900s, Avon has been a household name. However, as the business has grown, so has the competition among Avon representatives. Handing out fliers in your neighborhood may not work, as there may be other representatives doing the same thing. Thinking outside the box, though, and advertising in different ways can help your Avon business grow.
Schools
Many Avon and Avon's Mark products are marketed toward teenagers and young adults. While you may not be able to hang fliers or pass out business cards at a high school, the yearbook may have advertising space available, which will ensure your ad is seen by the bulk of the students at the end of the year. Colleges have student magazines and newspapers that are also read by young women and usually have ad space available. College bulletin boards offer free space to place your fliers.
Day Cares
While very young children are not interested in Avon products, their mothers may be. Ask local day care centers if they'd be willing to place your business cards or fliers on the counter or bulletin board for busy mothers who may not have time to go shopping for make-up and could use the convenience of Avon delivery.
Retirement Communities
Avon has been a trusted name for women since the mid-1900s, so even older generations will be aware of "Avon Ladies." Take advantage of this trusted name by reaching every demographic that Avon could potentially appeal to. Avon delivery services may appeal to older women who don't drive often, and grandmothers are often looking for gift ideas for daughters and granddaughters.
Social Media
Many businesses are now signing on as a member of social media sites such as Facebook, Twitter and Myspace. Include yourself and your Avon business on that list. Use the free viral marketing social media provides by friending multiple people or offering contests to draw in fans of your page. While Avon prohibits selling directly through these sites, advertising your Avon website and letting fans and followers know about promotions Avon is offering is always allowed.
Conventions
Handing out fliers door-to-door reaches one person, or home, at a time. However, you can reach out to large groups of people at one time by handing out your fliers at conventions in your city. Conventions aimed toward women, such as the Women's International Convention or Women's Small Business Expo (both in Los Angeles), offer a large group of potential Avon customers.