The Ivy League consists of eight colleges and universities in the northeastern United States known for their selective admissions policies and the excellence of their academic programs. Ivy League graduates have gone on to distinguish themselves in the arts and sciences, government, law, medicine, business and industry. Many graduates are also on the faculties of the nation's leading colleges and universities, both Ivy league and non-Ivy League. All but one Ivy League school was founded after the American Revolution.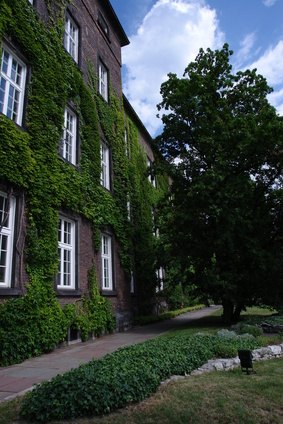 (Ivy image by Tomasz Pawlowski from <a href='http://www.fotolia.com'>Fotolia.com</a>)
Sportswriters in the 1930s came up with the phrase "Ivy League" in reference to an athletic conference in the Northeast. Over time, the term became associated with tradition, high academic standards and an upper-class education. The Ivy League schools are Brown, Columbia, Yale, Harvard, Dartmouth, Princeton, the University of Pennsylvania and Cornell.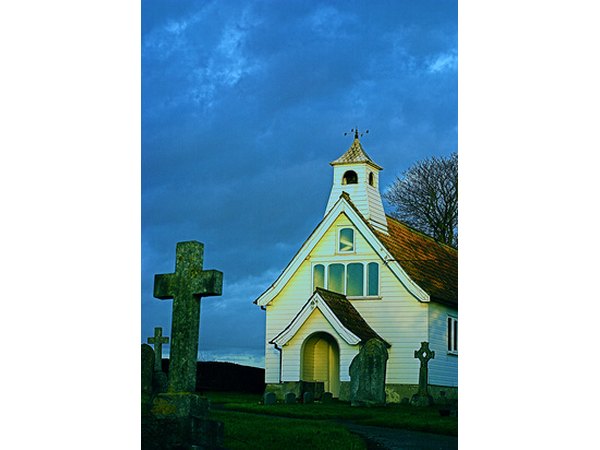 colonial syle church image by Ken Marshall from <a href='http://www.fotolia.com'>Fotolia.com</a>
Founded in 1701, Collegiate School was later renamed Yale University after Elihu Yale, a Welsh merchant and patron of the school in its early years. According to Yale's website, his contributions included "nine bales of goods, a portrait of King George I and 417 books." Yale has an enrollment of 11,000 and a faculty of 3,000.
Yale University 38 Hillhouse Ave. New Haven, CT 06511 Phone: 203-432-9300 FAX: 203-432-9370 www.yale.edu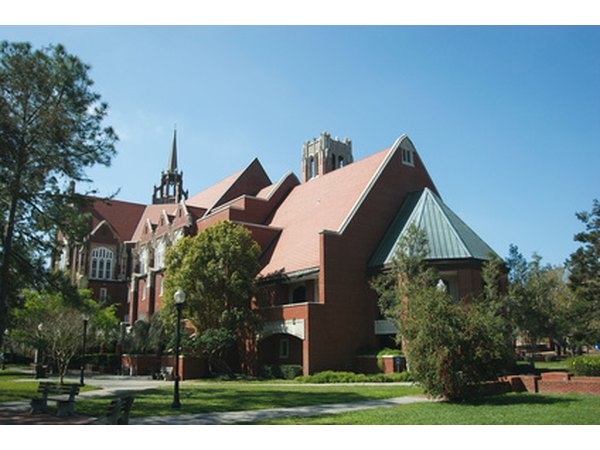 university auditorium,cnetury tower,university of image by Earl Robbins from <a href='http://www.fotolia.com'>Fotolia.com</a>
Founded in 1867, Cornell combined a traditional liberal arts curriculum with scientific and technical education geared to a growing industrial nation. Named after U.S. Sen. Ezra Cornell, an early patron, Cornell is one of two rural Ivy League schools and the only one to have a school of agriculture. It is also the largest Ivy League school with enrollment of 21, 138.
Cornell University Ithaca, NY 14853 Phone: 607-254-4636 (4-INFO) Fax:: 607-255-5396 Email: info@cornell.edu www.cornell.edu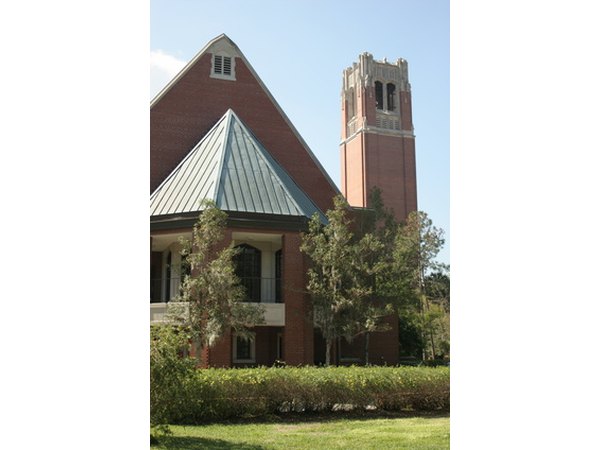 university auditorium,cnetury tower,university of image by Earl Robbins from <a href='http://www.fotolia.com'>Fotolia.com</a>
Dartmouth College, founded in 1769 by Congregational minister Eleazar Wheelock, is the nation's ninth oldest college. John Wentworth, a New Jersey colonial governor, issued a land grant for the school in 1769, and the school was chartered by England's King George the III in the same year. The school's namesake is William Legge, the Second Earl of Dartmouth.
According to its website, Dartmouth has the nation's fourth oldest medical school and the nation's first engineering and business management schools. Of all the Ivies, Dartmouth has the smallest student enrollment, with 4,100 undergraduates and 1,700 graduate students.
Dartmouth College Hanover, NH 03755 USA Phone: 603-646-1110 contact@dartmouth.edu www.dartmouth.edu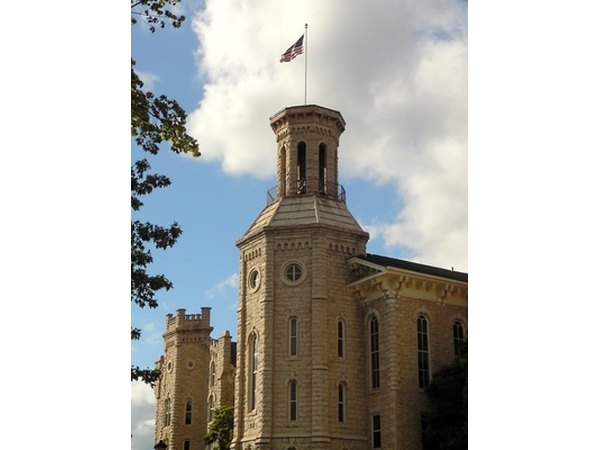 college image by Chad McDermott from <a href='http://www.fotolia.com'>Fotolia.com</a>
Princeton, the fourth oldest college in the nation, was founded by Rev. Jonathan Dickinson, a graduate of Yale. In 1746, King George II granted the school's charter as the College of New Jersey, the school's name for the first 150 years of its existence. As of 2010, it has 1,100 faculty members, 5,000 undergraduate students and 2,500 graduate students. Presidents Woodrow Wilson and James Madison attended Princeton, and Wilson was president of the university from 1902 to 1910.
Princeton University Princeton, NJ 08542-0430 Phone: 609-258-3060 Fax: 609-258-6743 E-mail: uaoffice@princeton.edu www.princeton.edu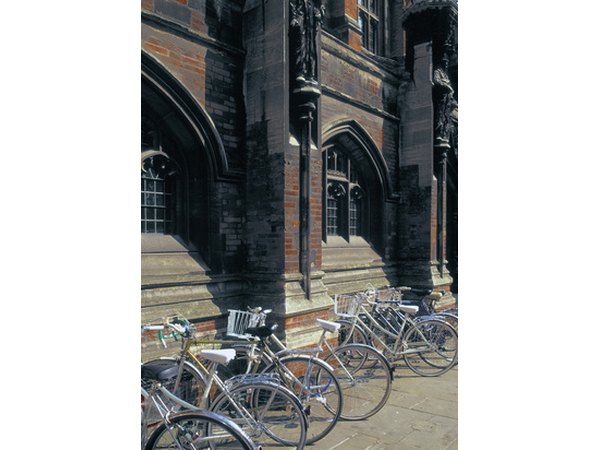 bicycles cambridge university image by david hughes from <a href='http://www.fotolia.com'>Fotolia.com</a>
Founded in 1636, just 16 years after the Pilgrims settled at Plymouth, Harvard is the nation's oldest college. It takes its name from John Harvard, a Congregational minister who died in 1638, leaving his library and half his estate to the new institution. As of 2010, Harvard has 18,000 degree candidates, both undergraduate and graduate. The university employs 14,000, of whom more than 2,000 are faculty. Harvard's alumni include eight presidents of the United States.
Harvard University Massachusetts Hall Cambridge, MA 02138 Phone: 617-495-1000 www.harvard.edu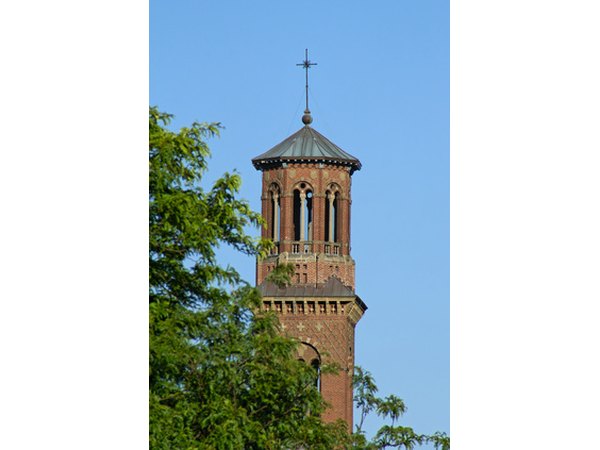 harvard bell tower image by Stephen Orsillo from <a href='http://www.fotolia.com'>Fotolia.com</a>
Founded in 1754 as King's College by charter of King George II, Columbia is the oldest university in New York. Among its distinguished early alumni are John Jay, Alexander Hamilton and Gouverneur Morris and Robert R. Livingston. King's College closed during the American Revolutionary War and reopened in 1784 as Columbia University. As of 2010, Columbia has 4,000 faculty members and 23,000 students, according to its website.
Columbia University School of General Studies 408 Lewisohn Hall, MC4101 2970 Broadway New York, NY 10027 Phone: 212-854-2772 Toll Free: 1-800-895-1169 Fax: 212-854-6316 www.columbia.edu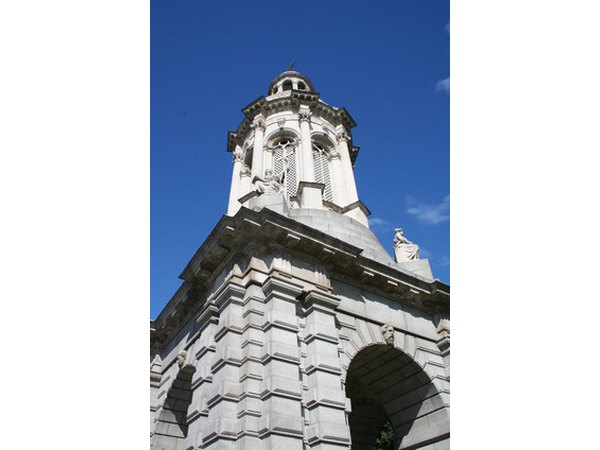 trinity college image by Yann LINETZKY from <a href='http://www.fotolia.com'>Fotolia.com</a>
The University of Pennsylvania was founded in 1740 by Ben Franklin as the Church and Charity School of Pennsylvania. In 1751, it began awarding degrees. Nine signers of the Declaration of Independence were educated at Penn, according to a document in the university's archives. As of 2010, Penn has 10,000 undergraduate students and 10,000 students in its 12 graduate and professional schools, according to its website.
University of Pennsylvania 3451 Walnut St. Philadelphia, PA 19104 Phone: 215-898-5000 www.upen.edu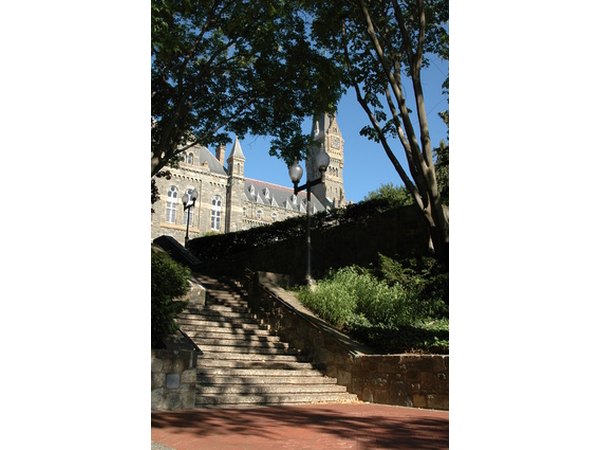 Georgetown University image by dwight9592 from <a href='http://www.fotolia.com'>Fotolia.com</a>
Brown University was founded in 1764 as the College of Rhode Island by James Manning, a Baptist minister. The college registered its first students in 1765 in Warren, Rhode Island. In 1770, it moved to its current location in Providence, In 1804, the college was renamed after Nicholas Brown, a benefactor. According to Brown's website, as of 2010, the university has 5,900 students in undergraduate programs, 1,500 in graduate schools and 340 in medical schools.
Brown University Providence, RI 02912 Phone: 401-863-1000 www.brown.edu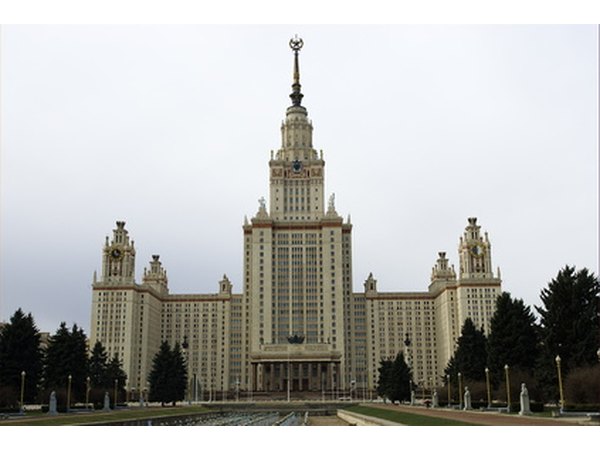 university image by Yuriy Rozanov from <a href='http://www.fotolia.com'>Fotolia.com</a>
Promoted By Zergnet