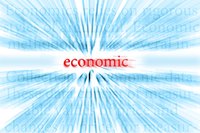 Economics is divided into two fields: positive and normative economics. Though positive economics assesses the economy without interference or judgment, normative economics attempts to answer what should be done to improve or change the economy. Behavioral economists study human behavior and try to change their incentives and guide them towards making better decisions.
Market and Survey Researcher
A market researcher studies human behavior with the goals of convincing consumers to buy a company's product. The researcher determines how the product relates to a consumer's lifestyle. From this relationship between the consumer and the product, the analyst devises a sales tactic to get them to buy it. They also assess if there's a mismatch between the product and consumer. Dan Ariely, behavioral economist and author of the book, "Predictably Irrational," examines the purchasing habits of consumers and provides suggestions for retailers seeking to boost sales. The researcher presents her findings to management, who then implement the changes to the product in hopes of boosting sales.
The Bureau of Labor Statistics suggests obtaining at least a bachelor's degree in fields such as economics, sociology and psychology to secure a researcher position. Additional skills needed for the position include data gathering, statistical interpretation skills, interview ability and strong communication skills. The BLS reports growth for this field is much faster than average, and the median salary as of May 2008 is $61,070.
Financial Analyst
The stock market and foreign exchange market are driven by human emotion, according to William Baumol and Alan Blinder, authors of the book, "Microeconomics: Principles and Policy." They explain that behavioral economists attempt to understand markets from the perspective of human behavior, which is not always rational. A financial analyst seeks to predict changes in the marketplace and advise clients how to invest their money. Predicting these changes allows the analyst to determine which investments will yield the most profit. Most analysts work at the large financial centers based in New York, London and Tokyo, though banks located throughout the country hire financial analysts.
The Bureau of Labor Statistics recommends analysts possess at least a bachelor's degree in economics, accounting, finance or a related field. Many securities industries require a license issued by the Financial Industry Regulatory Authority as well. Skills needed for this position include an understanding of the financial markets, math and statistics skills, communication skills and an ability to solve problems. The median salary of a financial analyst as of May 2008 is $73,150. Job growth is expected to be faster than average, but the BLS warns that competition for these highly paid jobs is fierce.
Health and Policy Economist
Health economists assess the health care industry and determine ways to improve public health and lower costs. They also analyze the economic effects of government legislation on health care. The Congressional Budget Office's job description of a health economist includes analyzing the impact of technology on health care costs, the effects of preventative care on health and spending as well as examining how obesity affects the health care system.
Qualifications include a PhD in economics, though a master's degree may be considered. Preference is given to candidates with previous health care experience. Responsibilities of a health care economist include assembling studies and testimony as well as provide analysis of legislation. The Bureau of Labor Statistics reports the average salary of an economist employed by the federal government is $108,010 in 2009.