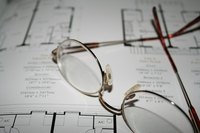 Planning is a mandatory component for successful functioning of a business. Businesses worldwide meticulously undertake this activity to stay competitive in the ever-changing market scenario. Different needs and situations warrant different kinds of plans. Plans are classified as short-term, medium-term and long-term. The duration of short-term plans is up to one year. Medium-term plans are in the range of one to three years, while long-term plans are between three and five years.
Start-up Plans
The start-up plan is the stepping stone of the business. In this plan, the incorporator of the business analyzes the financial viability of his proposed venture. He lists what he feels is the vision and the mission of the company. The proposed product, its market of operation, the team of individuals who would assist him in his venture, the finances of the business and their mode of procurement are all addressed in start-up plans. These plans also detail the sales projections and profits that the company expects to achieve in its first year of operation.
Corporate Plans
These plans are also known as strategic plans. These plans are drawn with the intent of analyzing whether or not the company's resources are being utilized optimally. As there are often several ways in which a chore can be performed, corporate plans highlight the most feasible and profitable one.
Growth Plans
Whenever an organization is looking in the direction of expansion, it formulates a growth plan. This plan is very similar to a start-up plan. The company here analyzes its operations, finances, personnel and capabilities. Through this plan, the company determines whether or not it can spread its wings further.
Internal Plans
An internal plan is chalked out for every functional department. This plan is in-house for the said department alone. The manager here list out the milestones that the department must achieve as a team, the targets that each employee must accomplish, and the time frame for doing so.
HR Plans
These plans are chalked out by the human resources department to obtain the right number of employees with the right skills for the right places at the right time. Through the implementation of this plan, all the departments of the company should have the optimum number of personnel required.