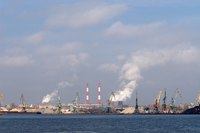 The International Organization for Standardization (ISO) offers one of the best-known management systems in the world. Overall, the systems are implemented by more than 1 million organizations in 75 countries. An ISO 9001 certified company follows guidelines set by the organization. The standards represent the most comprehensive in existence today, and are a tried and tested framework for companies to better ensure that they are meeting the needs of their respective clients.
General Requirements - Documentation
In order to be ISO 9001 compliant, a certified company offering services or products must be in possession of documented statements of a quality policy that delineates the quality objectives.
Quality Manual
A company seeking ISO 9001 certification must possess a quality manual that sets forth the scope of the quality management system and documented procedures for addressing quality issues.
Control of Documentation
Documentation must be controlled so as to ensure the documents are approved prior to being issued. In addition, all documentation must be kept up-to-date. Revisions must be resubmitted for approval when a change is made.
Management Responsibility
Although the ISO produces the management standards, it is the responsibility of the company to self-audit. In addition, the company may allow customers to perform an audit as well. To be certified as compliant, businesses management practices must be reviewed by an independent quality system certification company. Per the ISO, "this option has proved extremely popular in the marketplace because of the perceived credibility of an independent assessment."
Measurement and Analysis
Per Section 8 of the ISO standards, a company must plan and implement "the monitoring, measurement, analysis and improvement processes" that are needed to demonstrate conformity to product requirements, ensure conformity of the quality management system, and to provide continual improvement of the quality management requirements.
Continual Improvement
In order to remain compliant with the ISO standards, a company must continually develop and improve its own guidelines to ensure corrective and preventative measures are in place to deal with any nonconformities that may arise.