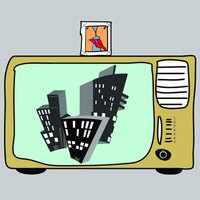 Most everyone has sat through an obnoxious commercial or gasped at a magazine ad's audacity. What makes an advertisement bad or good may be subjective, but advertisers should heed well-known principles regarding product placement, ad appropriateness and readability. When companies ignore these, the result is a bad advertising idea.
Inflammatory Ads
One of the fastest ways to lose any profit gained from an advertising campaign is by paying it out in a lawsuit. Though enforcing gender stereotypes or showing excessive cleavage is a common advertising practice, ads can take their message too far when they deeply insult a minority group or gender. A 2010 Huffington Post article outlines a lawsuit filed against Kentucky Fried Chicken. The Australian commercial in question portrays a white man using a bucket of chicken to captivate the attention of a black audience. This ad perpetuates the racist stereotype regarding black people and fried chicken consumption.
Annoying Noises
A commercial in which people scream or yell at loud volumes is a bad way to entice people to buy your product. A 2009 article on the DailyFinance website explains that the issue of commercial sound volume has been debated over the years between advertisers and the Federal Communications Commission. Legislation has been introduced in attempts to get the volume of commercials lowered. Shel Horowitz, author of "Marketing Without Megabucks," explains that if audiences are jarred out of a soothing show with a loud commercial, the ad is poorly placed and ineffective. Advertisers should consider the audience's response when designing commercials. A commercial that prompts viewers to press the "mute" button means the campaign did not fulfill its intended purpose.
Vague Message
Another type of bad advertisement is one that leaves the consumer with no understanding of the product's message, purpose and intended audience. At the end of the commercial or by the time the reader flips the magazine page, the consumer should know the product's name and design, what it's used for and who should be using it. An example of a bad magazine ad is one that shows a giant picture of an unrelated object with few words of explanation. A razor ad might show a silk sheet to symbolize silky skin. However, the product isn't shown or mentioned other than a small logo at the bottom of the text. Such an advertisement fails to keep the attention of the audience and doesn't inspire them to go and buy the product.
Poor Placement
An advertisement may use the appropriate amount of white space and deliver its message perfectly. However, a bad advertising idea is choosing the wrong placement for the ad. For example, it is a bad idea to place a child's toy advertisement in a business publication and it is ineffective to place a prescription drug advertisement for arthritis in a child's nature magazine.