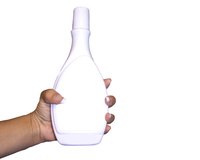 Many factors need to be considered when you take a new product into market. Maybe you have already done some preliminary analysis about the target audience of your product. Maybe you have determined how many units of your product you need to sell to break even. You might even have a neat advertising concept and campaign strategy fleshed-out and organized with a timeline. However, you should not overlook a few other factors when marketing your new product, and looking at them closely can ensure a good start and a potentially successful operation.
Sales Goals
Sales goals should be clear and measurable, taking into account the size of the target audience, the reach of your chosen method of distribution, the price in comparison to the competition, and the different types of consumers.
Reaction From Competitors
Competitors will be watching carefully to see if your product is a success, while at the same time copying and building their own version of your product. The competition might come in the form of an old existing product that fulfills the customer's needs, and your new product might prompt an updated version or improvement of their product. It is important to be ready for this possible market threat by crafting a coordinated distribution campaign that includes clear timelines and market penetration goals.
Marketing Mix
Once the product is launched, it is important to re-evaluate the marketing mix periodically, particularly at the beginning. Re-examine your pricing strategy, your method of distribution, your advertising strategy, and the product itself looking for ways it can be improved. The product might be more successful in a slightly different market or with a small change in promotional approach, and the only way to catch these opportunities is to continuously play with the marketing mix variables.
Product Life Cycle
It is essential to have a clear idea of the type of product life cycle you can expect with your particular kind of product. Knowing the life cycle is important, because it lets you know when is a good time to launch a better version of the product or replace it entirely with a different one. Knowing the product life cycle tells you when to switch from advertising that informs the early adopters about your product, to advertising that differentiates your product from the competition and targets the mass market or "early majority."