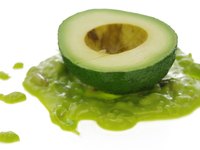 People spend billions of dollars every year on skin creams and formulas. For a fraction of the price, you can tighten you skin using vitamins that are easy to find and all natural.
Vitamin C
Vitamin C, or asorbic acid, is a commonly used ingredient in dozens if not hundreds of skin creams. Heralded for its healing properties, vitamin C is a natural cleanser that helps your skin shed dead cells and stimulate production of new ones, which in turn tightens your skin. Vitamin C can improve sun-damaged skin and boost the efficiency of sunscreen.
Vitamin C is most often found in citrus fruits such as oranges, strawberries, kiwis, and grapefruit.
Vitamin A
Vitamin A assists with repair and regeneration of skin cells. A vitamin A deficiency makes the skin itchy, flaky, and dull, which is why vitamin A is most often used for acne and other skin conditions, such as eczema.
You can find naturally occurring Vitamin A in foods such as carrots, chili peppers, cantaloupe, sweet potatoes, spinach and collard greens.
Vitamin E
Vitamin E is an antioxidant that reduces the effects of sun exposure, wrinkles, dry or rough skin. Usually, vitamin E is used in conjunction with Vitamin A to form a sort of vitamin cocktail that soothes skin while reducing the risk for permanent damage. Vitamin E is often used in wrinkle creams and lotions. Wrinkles are one of the main causes for skin droopiness or sagging, and vitamin E can work wonders in improving wrinkles before they turn into droopy skin.
You can find vitamin E in foods like sunflower seeds, almonds, prunes, tomatoes, cabbage, avocado and apricots.
B Vitamins
The American Academy of Dermatology says that skin care products containing vitamins B-3 (niacin) or B-5 (pantothenic acid) help to hold in moisture. These vitamins help you skin to stay hydrated, which keeps it maintain elasticity. Tightening skin requires three things: reducing exposure to damage, clearing of dead cells (exfoliation), and proper hydration. B vitamins help your skin to stay hydrated so that it stays tighter, longer.
B vitamins are found naturally in foods, but to get enough B vitamins into your system to make a difference, it is recommended that you purchase B vitamin supplements or extracts that you can add to your food.