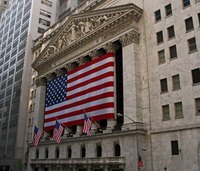 Prior to being eligible for listing on the New York Stock Exchange, there are certain minimum requirements a company must meet. These requirements are set forth by the governing body of the New York Stock Exchange. Once these requirements are met, a company may choose to be listed on the exchange. All listed companies must also maintain certain minimum requirements after they become listed. Failure to meet these requirements can result in removal from the exchange.
Initial Contact
To begin the application process for becoming a listed company on the NYSE, the company must first contact the exchange and request a review of eligibility. This review and its results are confidential. After review, the NYSE will notify the company of the results. Pending a successful application, the exchange will supply the potential company with the conditions of its listing. The company must meet all conditions before it can be listed. Some of these standards are shares outstanding, market cap, the number of interests that hold the company, and current price of company stock.
Original Listing Application
The original listing application needs to be completed before a company may become listed on the New York Stock Exchange. One component of this data is information on stocks that have been issued or authorized for issue. Copies of the prospectus are also necessary. Classes of stock must be included in this information also. Debt outstanding needs to be presented along with the assets of the company and any affiliations the company may have. The company must provide information on the employees, including the total number of employees, the upper management, and the names and roles of those in control of the company. A company history must be included, complete with any lawsuits previously brought against the company. Finally, paperwork must be filed with the SEC and the listing agreement with the NYSE must be finished.
Active Listing Requirements
The standards of continued listing tend to be more lenient than the initial standards. Due to this, many companies that gain a listing on the New York Stock Exchange are able to maintain their listed status. The NYSE expects all listings to maintain a status as a leader in their field. They are also expected to keep up to date and in compliance with all SEC regulations. Any fees of membership imposed by the NYSE must promptly be paid in full for continued membership in the exchange.