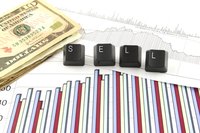 Businesses often have a tremendous amount of data to sort through, and business intelligence tools are the software used to view data that is typically complex. The tools allow multiple ways of looking at the data. The concept for business intelligence tools emerged from the business intelligence environment where businesses had a need to gather data. Consistently monitoring the operations and financial aspects of a business helps determine its current health and where it should be in the future. Tools fall into three categories: query tools, multidimensional analysis tools and data mining tools.
Query Tools
A query tool is a software setup for users to ask questions about the data. The user can search for patterns or details. There are many query tools on the market and, according to 1keydata, the first decision is buying a fully functional product or building one. Examples of query tools include Microsoft Dynamics AX-Enterprise Resource Planning Solution, OmniVision-Reporting & Analysis for Managing Distributed Systems, XRL and Hyperion System 9-Business Performance Management Architecture.
There are many other query tools on the market. Deciding what works best for a business can be complex, since the tool may be operating-system specific, it may be tested to work with certain databases, or it might be open-source (transparent data accessible to multiple parties) for users on a network. Other considerations are the time involved in implementation, the cost and user ability.
Data Mining Tools
A data mining tool is software that is automated to search data, seeking out ways that the data correlates to other data. It is basically seeking patterns. Selecting a data mining tool can be complex. Even experts in the field state that they are not familiar with all of the tools and complete capabilities. Elder Research compared numerous tools including Clementine, Darwin, DataCruncher, Enterprise Miner, Gainsmarts, Intelligent Miner, MineSet, Model 1, Model Quest, PRW, Cart, Neuroshell, Olpars, Scenario, See 5, S-Plus and WizWhy.
Product comparisons included functionality like what algorithms are used, usability, data input and output capabilities and modeling automation.
Multidimensional Analysis Tools
A multidimensional analysis tool, also called online analytical processing (OLAP), is software that allows the user to view the same data from different aspects. According to 1keydata.com, the most popular OLAP tools are created by companies such as Business Objects, Hyperion, Cognos, MicroStrategy, Pentaho, Microsoft Analysis Services and Palo OLAP Server.
Multidimensional analysis tools have many of the same considerations as query tools and data mining tools in cost, usability and functionality. There is also a key consideration for security, since OLAP tools often have many users within a business looking at data. Security protocols are often necessary as part of the software.