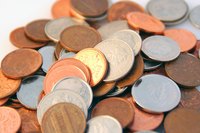 Financial representatives perform multiple functions in the business world--from managing financial portfolios of stock options and bonds for investors to providing market insight for businesses. Qualified financial advisers must display great attention to detail and work in the best interests of investors to maximize returns for investors in a responsible manner.
Education
Successful financial representatives usually have at least a bachelor's degree in a business-related field such as economics, finance, statistics or accounting from an accredited university in the U.S., according to the Bureau of Labor Statistics website. A master's degree in one of these fields or an MBA is required for career advancement as a financial representative. Promotions will mean the handling of larger financial portfolios and conducting risk management assessments for corporate level businesses.
License and Certification
The requirements for licensing and certification of financial advisers and representatives vary based on the nature of the work being performed. Professionals handling financial accounts must successfully complete all three of the Chartered Financial Analyst exams to use the CFA network and oversee transactions. The individual tests are grueling and can take up to six hours to complete. A list of testing locations and times can be found on the website for the CFA Institute, also known as the Global Association for Investment Professionals.
Business Savvy
Financial representatives need more than just degrees and certifications to be considered qualified financial professionals, according to the website for CoreStates Capital Advisers. Intangible qualities like vision to identify market trends ahead of the curve is an essential qualification of a financial representative, along with an ability to create portfolios with a global perspective that can effectively weather any financial storm. Financial representatives must be able to see the difference between financial trends and fads to properly handle an investor's funds.