Going to college is exciting, but requires careful planning to ensure you have everything you need. Consider the items you use every day as you develop your packing list. In addition to clothing and personal gear, you'll want small appliances, school supplies and favorite things to make your dorm room feel like home. Visit garage sales and thrift stores to pick up inexpensive items such as lamps, milk crates for storage or a coffee maker.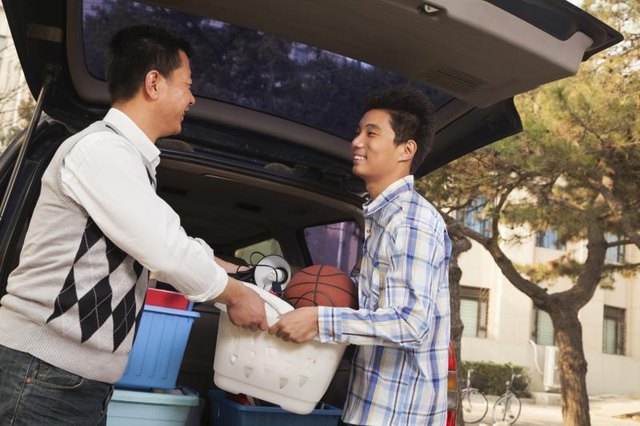 (XiXinXing/XiXinXing/Getty Images)
Electronics help you stay in touch with your family and friends. You probably carry your cellphone with you, but don't forget your charger. If your dorm room has a plug for a corded phone, pick one up as backup to your cell. Consider bringing a television or stereo for when you need a break from studying. Add to your list a power strip to accommodate your electronic devices, a coaxial cable, extension cords and a docking station. If you don't have your own room, bring headphones or ear buds so you can listen to music or watch movies without disturbing others.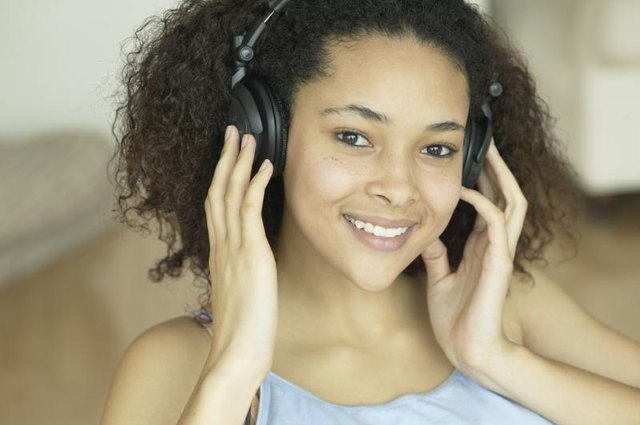 LWA/Stephen Welstead/Blend Images/Getty Images
Buy school supplies before coming to college, since the campus bookstore may be an expensive alternative for basics. Include writing utensils, folders, notebooks, index cards, tape, scissors, highlighters and a ruler. If you can get your book list in advance, buy your books online to save money. Most campuses have public computers, but if you can bring your own, you'll have more flexibility when it comes to writing those late-night papers. Similarly, a printer is nice to have, but make sure you have room for it and that you can afford paper and toner.
antpkr/iStock/Getty Images
Take inventory of what you use when you get ready for the day. Use this exercise to generate a list of personal items you'll need. Obvious needs include clothing, toiletries, towels, shower shoes and bedding. A dorm room is small, so consider storage options such as under-the-bed containers, milk crates and a bucket to carry bathroom needs. If your dorm allows microwaves or toasters, pack a container of food so you can make a late-night snack. A refillable water bottle is a nice addition to your list, and remember over-the-counter and prescription medications.
Maximkostenko/iStock/Getty Images
When you're making your packing list, add extras that will make life easier. For example, a raincoat, umbrella, boots and warm clothing will make you ready for any weather. You may not get back to your room between classes, so a backpack is essential to carry your books and belongings around campus. If you love to play sports or have a hobby, add that equipment to your list. Ask your parents about important documents you may need, such as health insurance cards and financial aid paperwork. Bringing these will avoid an unnecessary trip home.
Christina Norwood/iStock/Getty Images
Promoted By Zergnet