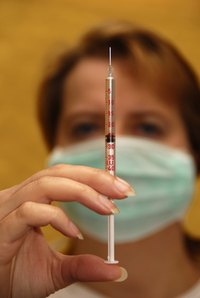 Attracting qualified nurses to your hospital or medical facility is one of the most important steps you can take to ensure that your facility maintains the highest standards of excellence in terms of patient care and the services you provide. There are several approaches you can consider to help you achieve your recruiting goals.
Guest Speaker
As a guest speaker in a college nursing class, you can provide nursing students with an opportunity to learn about the incentives that your medical facility provides its employees. These can include benefits of a financial nature, as well as professional and personal. Another option is to host an event at your hospital or other facility for qualified nurses to attend. Staff members can answer questions and offer presentations that will help recruit nurses for your institution.
Commercials and Magazines
Traditional advertising methods, such as magazine ads and commercials, can have a broad reach. Placing an ad in a magazine that typically caters to health-care providers can help you reach a wider audience and thus have a more diverse pool of applicants to consider. Likewise, commercials can allow you to present your hospital in a positive light that will gain the interest of nurses and make them want to learn more about your facility. Depending on your budget, you can place your ads or commercials in either local or national markets.
Scholarships and Other Incentives
If you're really interested in attracting the best of the best from nursing schools, then think about providing a scholarship or other financial incentive to entice nursing students in the top of their class to come to work at your facility. This is a great opportunity to show that you're willing to invest in your future employees and that you care about retaining nurses who will perform their duties to the standards that you require. Another option is to offer a hiring bonus and other perks to attract highly qualified applicants.