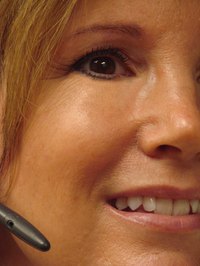 An administrative assistant is someone who assists management in handling office procedures by maintaining records, typing, filing, overseeing budgets and performing receptionist duties. The administrative assistant must communicate regularly with her direct supervisor to ensure that all these functions are carried out properly. According to the Bureau of Labor Statistics, administrative assistants working in the United States earn an average annual salary of $40,030 as of 2008.
Education
Entry-level administrative assistants are high school graduates with basic office skills. These skills may be obtained through typing and computer courses given at the high school level. Educational credentials to become an administrative assistant may also include training from a vocational school or community college that teaches office skills and typing in an associate program. Educational programs in office administration may also be a standard qualification for some businesses or organizations. These programs can last for one to two years.
Experience and Certification
In general, an administrative assistant should have at one year of experience working in an office environment. This shows they are familiar with office procedures and equipment. In high school, potential administrative assistants can gain skills through school office assistant work. Certification can also prove that the assistant has what it takes to fulfill work obligations. Administrative assistants can also receive a Certified Administrative Professional (CAP). A CAP is acquired through proof of experience, education or by passing a written examination.
Skills
The assistant should be a proficient typist and good at spelling, punctuation, grammar, and oral and written communications. Since administrative assistants deal with outside clients and other personnel, they must have customer service and interpersonal skills. They should also be able to use discretion, good judgment, initiative and exhibit organizational and management ability.