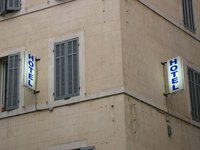 According to the Career Planner Website, a hotel reservationist must accommodate hotel visitors by registering and assigning rooms, issuing room keys, transmitting and receiving messages, keeping records of occupied rooms and guests' accounts, making and confirming reservations and collecting payments when the visitors depart. The reservationist must have excellent customer service skills, along with a friendly demeanor, as he will be the voice of the hotel.
Room Availability
Each morning, the hotel reservationist will update her files, so that an accurate count of the rooms available is known. This is vital information to know before proceeding with the reservation of a guest.
Receiving the Call
When a guest decides to stay at a hotel, he will place a call to the reservationist. It is the reservationist's job to quickly and accurately search for an available room for the length of stay the guest desires. It is important for the reservationist to speak in a friendly, knowledgeable manner, as she is the first contact the guest will speak to; therefore, it is her job to make a good first impression.
Accommodations
Record and execute the accommodations each individual guest requests. Different hotels offer different accommodations, but bed size, smoking preference and time of arrival and departure are a few of the main accommodations that most hotels will offer their guests. Making sure to deliver the accommodations that the guest prefers is a key point in assuring the guests' happiness.

Verify Payment
Verify the method that the guest will use to pay for his room. Some hotels require a deposit, and a credit card will be needed to secure the room. Run the credit card to make sure that the transaction is approved before ending the conversation. The guest must present the credit card to the reservationist upon arrival to verify his identity.

Reservation Complete
Conclude the reservation. After the reservationist has collected all necessary information, she can officially book the hotel reservation. Ask the guest if there is anything else he needs, thank him for calling and assure him that his stay here will be as pleasant as possible. Once the call has ended, send out a confirmation email, if the guest has provided his email address, along with a link to the hotel's website. Invite the guest to browse the website to look at pictures of the hotel, and to see a list of activities there are to do around the hotel complex.