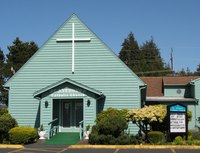 You should only create a nonprofit business if you do not plan to earn a profit. Nonprofit organizations are in the business of doing good. However, they are still businesses in which they hire people, they produce goods and services and they contribute to economic growth and stability. Your business can be a nonprofit organization if it qualifies for some or all of certain factors.
Being a Certain Type of Organization
Religious organizations and public-benefit organizations are the most common types of nonprofit businesses, according to the Bizymoms website. A public-benefit organization is one that receives performs donations and grants. Other types of businesses that would qualify as a nonprofit organization include charitable organizations, artistic organizations such as museums, labor organizations, youth sports organizations, healthcare and public health businesses and organizations that prevent cruelty to animals or human beings.
Having a Mission
Having the appropriate organization is sometimes not enough to qualify as a nonprofit business. The organization needs a mission. Missions can include protecting the environment, increasing appreciation of the arts, helping the poor, improving educational opportunities for children or sheltering abandoned or abused animals.
Gaining Nonprofit 501(c)(3) Status
A nonprofit business needs to file Articles of Incorporation with the state's Secretary of State's office and file with the Internal Revenue Service. On the 501(c)(3) application, the IRS will brand the business as a tax-exempt from all the revenues it receives. Tax exemption enhances the business's income and assets. Another benefit for a business having tax exemptions is that charitable donations are tax deductible. There are stringent rules and regulations to follow when holding a 5010(c)(3)status such as being banned from political campaigning.