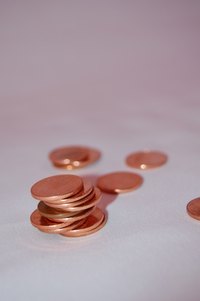 You're never too young to be educated in the ways of managing money. In fact, some of the titans of the economic world like Warren Buffett and Bill Gates learned the rudiments of money management almost before they could walk. At the very least, young people should know the basics before they venture out into the world. This way, they'll avoid the rookie mistakes that could cost them a lot of money.
Make a Budget
Governments may operate as if they had no budget, but you can't. Once you've landed a job, make a spreadsheet of your income and expenses. Expenses can include food, rent, entertainment, student loans, etc. List your expenses by priority. Look at one month's expenses, then start at the bottom of the list and limit or eliminate where you can. You should be taking in more than you spend. Put that amount into savings before you pay your bills. Otherwise, you might be tempted to spend it on something you don't need.
Use Credit Cards Only In Emergencies
Use credit cards sparingly. You'll be charged 20 percent interest, or more, on your credit card balances, which will eat into your income. When you get your first job, don't be enticed by credit card companies who offer a credit limit you don't need. The extra credit line could affect the interest rate you'll pay on a loan, and you might be tempted to spend unwisely.
Shopping List
Don't buy things on impulse. Before you go grocery shopping, make out a list and have something to eat. Caving in to a craving for a specific food can add as much as 50 percent to your grocery bill. Don't deviate from your grocery list.