Gynecologists are doctors who specialize in women's health. According to the Bureau of Labor, "OB/GYNs attempt to prevent, diagnose, and treat general health problems, but they focus on ailments specific to the female anatomy, such as cancers of the breast or cervix, urinary tract and pelvic disorders, and hormonal disorders." Gynecologists use a variety of tools for pap smear examinations, prenatal visits, postnatal visits, testing and surgery.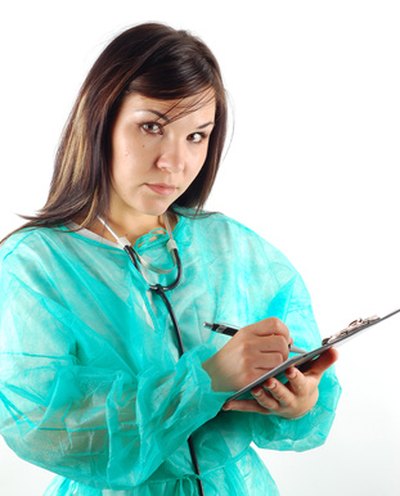 Episiotomy Scissors
Episiotomy scissors are used to perform an episiotomy, which is done while a woman is in labor. A gynecologist will make a cut along the perineum that is between the vagina and rectum. This cut helps make the vaginal opening larger to aid in an easier childbirth. An episiotomy can prevent tearing in the perineum that can occur during childbirth. This surgery is only performed if necessary. For example, if a mother's vaginal opening is too small for the baby to pass through, or if a baby is coming out feet first, an episiotomy can help.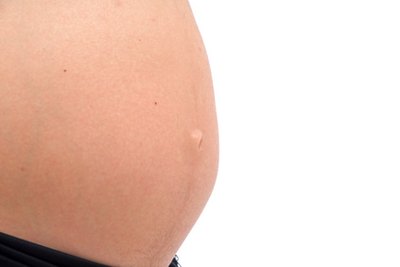 Vaginal Speculum
A vaginal speculum is a common instrument used in a pap smear examination. It is placed inside the vagina with the two blades closed. Once inside the vagina the blades are opened, which opens up the vagina. This allows a gynecologist to examine the cervix. The vaginal speculum is then removed with the blades open. A gynecologist will then examine the mucous on the blades.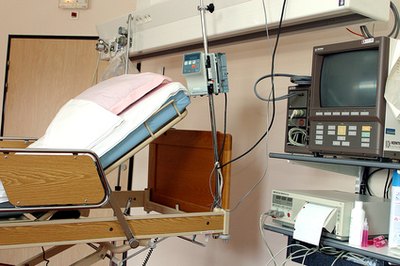 Placenta Forceps
Placenta forceps are used after childbirth. After the umbilical cord is safely cut, forceps are clamped onto the umbilical cord. The cord is still connected to the placenta, which is still inside a mother's uterus at this point. A mother will then push out the placenta while the gynecologist is gently pulling on the placenta forceps to help.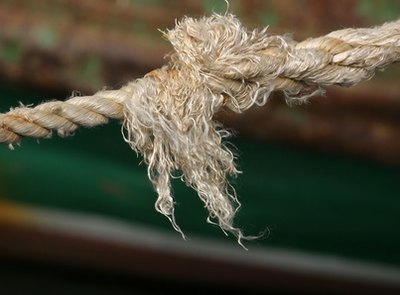 Uterine Scissors
This gynecological tool is used when a mother-to-be needs a cesarean section (C-section). A C-section is necessary if vaginal childbirth cannot be done or there is an emergency in which a mother and/or baby's health is in danger. A baby will need to be delivered as soon as possible, and that is where the C-section comes in. After anesthesia, a gynecologist will cut through a mother's abdominal wall and uterus with uterine scissors.