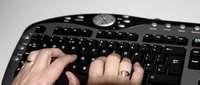 The cost of advertising may make placing ads on hot websites or newspapers prohibitive, but professionals need not worry. The Internet provides many opportunities for businesses to post ads for free. Classified business sites receive millions of visitors every month, providing businesses a large audience to whom they may promote their product or service.
Craigslist.com
Founded in 1995, Craigslist offers visitors the opportunity to post free ads. Divided into numerous categories of advertisements, including jobs, goods and services. Craigslist enjoys over 20 billion visitors each month, more than 50 million of which come from the United States. Visitors can view the site in English, French, Italian, Portugese and German. Craigslist publishes close to 50 million new ads every month. Its huge popularity makes Craigslist the seventh most popular English language site in terms of page views.
ClassifiedsForFree.com
ClassifiedsForFree.com allows visitors to place free classified ads on their site. Users may post as many ads as they wish with no limits. The site features 600 United States cities and 60 countries worldwide. Ads remain on the site for a maximum of seven days, but users have the ability to renew their ads as many times as they wish. As an interesting and unique feature of ClassifiedsForFree.com, the site includes a tool that calculates the number of visitors that click on an ad. This allows businesses to track the effectiveness of the advertisement.
Additionally, ClassifiedsForFree.com "spiders," or prepares, advertisements. Search engines use spiders, software robots, to search the Internet for key words. ClassifiedforFree.com has technology that makes it easier for "spiders" to find key words within ads placed on the site. This makes an advertisement more visible on search engines.
AdSubmitter.com
AdSubmitter, by iNetGiant, offers businesses several advertising options, including an opt-in mass email service and a classified ad submission tool. After a business places their ad with AdSubmitter, the site automatically submits it to major search engines and 80,000 directories. The site also assists users in creating search engine-friendly ads. Users may also use their own HTML code for ads. Other users may prefer to use pre-made templates available on the site. People viewing an ad can share it on social networking sites, including LinkedIn, Facebook and Twitter.
eBayClassifieds.com
Formerly known as Kijiji, eBay Classifieds originally launched in 2007. A key advantage of eBay Classifieds is that it includes tools to fight spam and scams on the site, an issue for which Craigslist has been criticized. The site also works to block pornographic ads, striving for an environment safe for younger viewers to see. The site has tools that let users manage their ads and track the number of visitors they receive. Users may import items sold on other sites into eBay Classifieds. The site lists over 150,000 items each month. eBay Classifieds has had over one billion page views since its launch