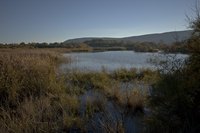 Laguna is a popular hot springs destination in the southern Tagalog region of the Philippines. Located southeast of Metro Manila and an hour's drive from the southern Manila cities of Paranaque and Las Pinas, this province has the most hot spring resorts in the country. The heat coming from the water of the hot springs helps improve a person's blood circulation through increase in oxygen flow. This also helps relax the muscles and remove toxins through perspiration.
88 Hotspring Resort
The 88 Hotspring Resort is easily accessible from the South Luzon Expressway when coming from Manila. Located in Calamba City, this hot spring haven developed around the base of the dormant volcano Mt. Makiling. It is also close to the rainforest and the largest lake in the Philippines, the Laguna de Bay.
The volcanic geological springs at 88 Hotspring issue odorless, clear bicarbonate water that is rich in organic minerals. For hundreds of years, locals have taken advantage of the hot springs to help heal their ailments and relieve stress. The resort features 10 outdoor pools surrounded by coconut trees. According to its official website, in 2007, the resort received the distinction "Best Resort in Laguna" from the Department of Tourism (DOT).
88 Hotspring Resort 9061 National Highway, Bagong Kalsada Calamba City, Laguna Philippines +63-49-5361388 88resort.com
La Vista Pansol Resort
The La Vista Pansol Resort features over 7,000 square meters of crystal-clear water and natural warm spring pools. Lying between the Laguna de Bay and Mount Makiling, Pansol, as locals call it, allows both tourists and locals to enjoy resort amenities typically expected in a five-star resort. It has a mini-golf course, island bar, tennis and basketball courts, picnic huts and dining establishments.
La Vista Pansol Resort Norville Subdivision, Barangay Pansol Calamba, Laguna Philippines +63-49-545-1850 lavistapansolresort.com
City of Springs Resort-Hotel
City of Springs Resort-Hotel is a stone's throw away from Laguna de Bay. Fresh hot water flows from the springs of Mt. Makiling towards its resort pools. Located at the heart of the city of Los Banos, Laguna, City of Springs features a very laid-back ambience and is surrounded by a carpet of flora and lush greens. The tranquility of the place makes it a very relaxing and healing vacation spot in Laguna.
This resort-hotel nestles in a popular spa town where the healing properties of hot springs help relieve physical pain and stress. It renews the body within five to 10 minutes of soaking in the spring's hot, therapeutic water.
City of Springs Resort-Hotel Laguna KM 58 Brgy. Lalakay Los Baños, Laguna Philippines +63-35-4198329 no website