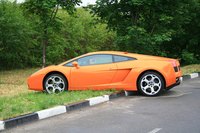 Automobile insurance laws for Ontario, Canada, are written by the Financial Services Commission of Ontario. Certain insurance coverage is required for all motorists, but many other coverages are available for additional protection. Failure to meet the minimum insurance requirements can result in financial penalties, inability to collect damages from another party even if the other party is at fault, and personal assumption of all liability for damages you cause.
Third Party Liability
Ontario requires each driver to carry a minimum of $200,000 in third-party liability protection. That coverage pays for injuries and damages for which you are legally responsible after an accident. For additional premiums, this coverage can be increased to $1 million or higher.
Statutory Accident Benefits
You must purchase statutory accident benefits coverage. This pays for your injuries after an accident regardless of fault. Benefits include supplementary medical, rehabilitation, attendant care, caregiver, non-earner and income replacement benefits. There are no specific limitations on this coverage.
Direct Compensation-Property Damage (DC-PD)
Similar to collision coverage, Direct Compensation-Property Damage (DC-PD) coverage pays for damage to your vehicle and its contents to the extent that another person is responsible for the loss. This benefit is paid by your insurance company, which is why it is called direct compensation. To claim against this coverage, the accident must have taken place in Ontario with at least one other properly insured vehicle. DC-PC coverage is required in Ontario.
Uninsured Motorist
Ontario requires uninsured motorist coverage, which pays for damages you suffer from a hit-and-run or uninsured driver. You can claim injuries and injury-related costs, such as a death benefit, as well as damage sustained by your car.
Optional Coverages
Optional coverages are available for additional premiums. The coverage options include collision or upset, comprehensive, income replacement benefits, rented or leased car, and loss of vehicle use. Your agent, broker or direct sale company can provide you with details and quotes.