Hemoglobin is a protein in the red blood cells that carries oxygen from the lungs to the rest of the body's tissues. When the body does not have enough hemoglobin, anemia occurs. This causes the body to feel weak and tired. To produce hemoglobin, the body needs iron. Though meats and oysters are the best sources of iron, there are plenty of fruits and vegetables that help increase iron and therefore increase hemoglobin production.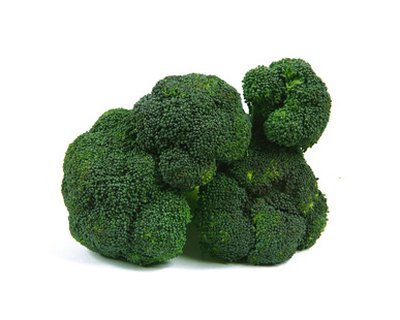 Broccoli
Actually a flower head, the fleshy broccoli head and edible stalk is high in iron. Broccoli is often served steamed, boiled or raw as an appetizer. A medium stalk of broccoli provides 2.1 milligram of iron.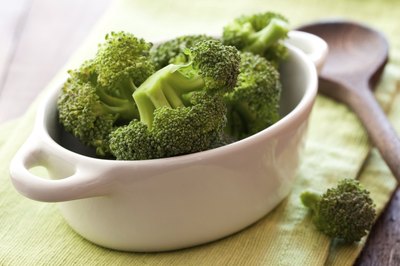 Green Pepper
Though not the most abundant form of iron, the green pepper is a great accompaniment. Incorporate in salads or chopped in soups and meat dishes. One medium green pepper offers .7 milligrams of iron to help hemoglobin production.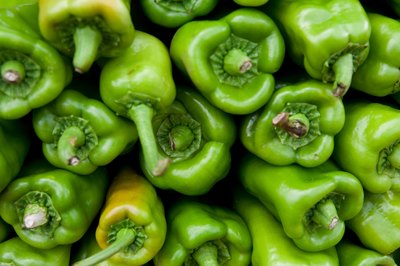 Spinach
Spinach is rich in antioxidants and a great source of iron. Preserve the high nutritional value by quickly boiling or steaming. Just 1 cup of the leafy vegetable provides 35.7 percent of the body's daily value of iron.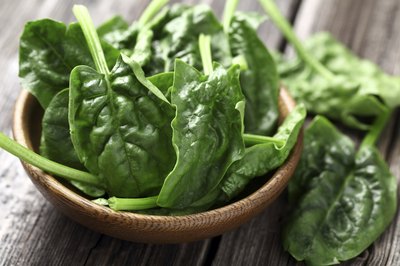 Legumes
Legumes are plants that bear their fruit in casings or pods. The tough seeds are usually boiled or steamed to break down the cell walls and make the taste sweeter. Red kidney beans, lima beans, chickpeas, and green peas are all legumes, and 1/2 cup of any of these beans equals about 2.1 milligrams of iron.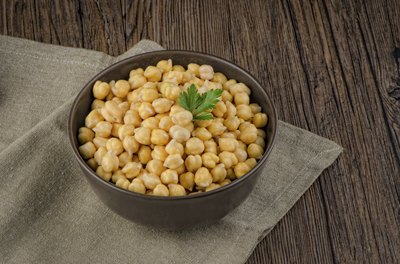 Baked Potato
Known for its carbohydrate content, the starchy potato is a good source of vitamins and minerals. One medium baked potato provides 2.1 milligrams of iron.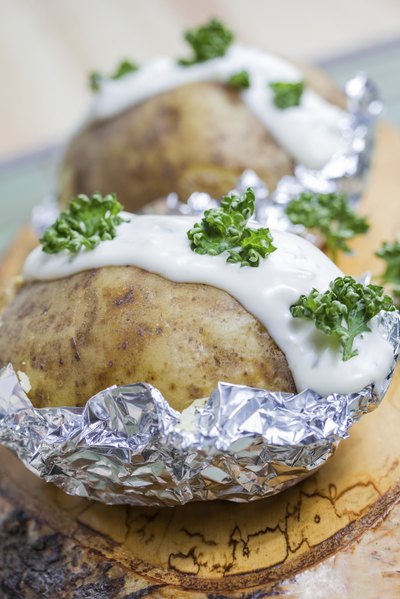 Dried Apricots
During the drying process, a fresh apricot is stripped of its water content, leaving behind all of the nutrients in a concentrated form. Snack on eight dried apricots for 2.1 milligrams of hemoglobin-producing iron.