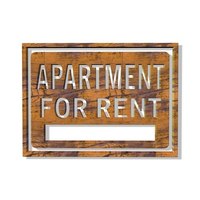 California state law protects renters from discrimination based on their sex, race, color, religion, ancestry, national origin or disability, among other characteristics. "The California Legislature has declared that the opportunity to seek, obtain and hold housing without unlawful discrimination is a civil right," according to rentlaw.com. In addition to anti-discrimination rights, California renters in apartments enjoy other rights while living on the premises. Apartment managers, landlords, and their agents are liable for violating renters' rights.
California Anti-Discrimination Housing Laws
The Unruh Act of 1959 prohibited discrimination based on age, ancestry, color, disability, national origin, race, religion, sex and sexual orientation in business establishments to include apartments. The California Fair Housing Act (also known as the Rumford Fair Housing Act) passed in 1963 and prohibited discrimination in rental properties with four or more units. Senior citizen housing and handicapped rights laws in California further establish the rights of all renters to access fair and equal housing within the state. Provisions of these laws prohibit landlords from asking renters certain questions that may lead to discriminatory practices, and "discrimination in violation of these statutes may subject the landlord to substantial penalties," says homejustice.com.
Tenant Basic Legal Rights
"Tenants have basic legal rights that are always present, no matter what the rental agreement or lease states," according to the California Department of Consumer Affairs (DCA). They include limits on the amount of a security deposit and on the landlord's right to enter the apartment unit, the right to a refund or accounting of the security deposit, the right to sue the landlord for unlawful practice or breach of the lease agreement, the right to repair items in the unit and deduct costs from the rent, the right to withhold rent, the right to habitability and protection against retaliatory eviction, according to the DCA's California Tenants Guide.
Notice Time Lines
California apartment tenants have the right to timely notice when it comes to eviction, termination of lease and sale or foreclosure of the apartment. If a tenant has lived in an apartment for less than one year and has only a month-to month contract, they are entitled to at least 30 days termination notice. Tenants residing at the premises for more than one year have the right to 60 days notice. Non-compliant notices are called defective notices, and the renter has the right to sue the landlord for relief, and possibly damages, when faced with one. A tenant also has the right to receive a full refund of their security deposit within 21 days of vacating the apartment, and possibly 14 additional days if there is just cause for a delay of itemized deduction from the deposit, according to the Fair Housing Council of Orange County.