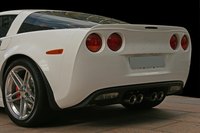 Since auto insurance rates can be determined by age, gender, marital status, geography, vehicle type, credit rating, driving violations, fraud and other factors--it is important to know exactly how your premium is impacted when you make changes to your policy.
You may have also noticed either now or in the past that your premiums fluctuate from time to time--or, each policy period--here are a few reasons why this happens (depending on your insurance carrier).
Fraud
According to the Insurance Information Institute (III), property/casualty insurance fraud represents a loss of $30 billion annually. This in turn results in higher premiums for all policyholders.
Adding High-Risk Drivers
If you plan to add a driver to your insurance policy, keep in mind that adding a reckless driver with a poor credit rating--or a driver under the age of 25-could result in a significant increase to your premium, depending on your carrier.
Driving Record
Serious traffic violations (e.g., driving over 100 mph in a 55 mph zone) and accidents can increase your premium, since insurance companies often see safe drivers as a lower risk group than daredevils.
Credit History
According to the III, a policyholder's credit history generates a numerical ranking that is referred to by insurance carriers as an insurance score. This score is determined when rates are created for insurance policies, and is conceived from actuarial research which has found that people with poor insurance scores are more likely to file claims.
Low Deductible
As a general rule, the lower your insurance deductible (the amount you pay out of pocket before your insurance carrier picks up the tab for certain repairs), the higher your monthly premium. Car loan companies sometimes require customers to maintain a $500 deductible on newer vehicles (in addition to collision insurance) until the car loan is paid off.
Geography
Policyholders who live in high-traffic or high-crime areas are often charged a higher premium than those who live in more rural towns with lower crime rates.
Gender
Females appear to be safer drivers, as a group, than their male counterparts, as shown by startling statistics that were revealed by the Insurance Institute for Highway Safety (IIHS).
These statistics show that men represented 71 percent of all motor vehicle crash deaths in 2008, 71 percent of passenger vehicle driver deaths, 54 percent of passenger vehicle passenger deaths, 70 percent of pedestrian deaths, 87 percent of bicyclist deaths, and 91 percent of motorcyclist deaths.
On a bright note, however, prices vary depending on the insurer you go with. Therefore, gender does not always determine premium prices.
Vehicle Type
According to Forbes Online, an inexpensive vehicle costs less to insure than a more expensive luxury SUV or sedan.