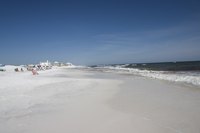 According to the Retirement Living Information Center's website, every state in America offers a property tax relief programs for seniors, as well as any property owner who needs help paying their annual property tax bill. One of the most commonly available programs for senior-age property owners is the homestead exemption program, but deferral, credit and property tax circuit breakers are also ways in which the property tax burden can be lessened during retirement years.
Homestead Exemption
Property tax homestead exemptions are a type of exemption that can reduce the assessed value of a property if it used as the owner's primary residence. For resident property owners older than 65, the state further reduces the assessed value, which lowers the amount of annual property tax due on the home. While the rules for homestead exemption can vary by state, exemptions are written at the state level and passed down to the local jurisdictions of the state, such as counties, cities or towns with eligible senior property tax payers.
Deferral Programs
Seniors may qualify for deferral programs that delay the property tax burden for low-income property-owners who are in the process of selling their property. The property tax is not due until the home is sold, which allows the owner to use the proceeds of the sale to help pay back property taxes.
Credit Programs
Unlike deferral or homestead exemption programs, credit programs require the senior property owner to pay the amount of property tax in full in order to receive a future refund based on age. Refunds are dispersed once the tax has been paid for the current year, with refund checks given based on the state's local tax calendar.
Circuit Breakers
Property tax circuit breaker programs are available to seniors or any person with limited income. Under the circuit breaker program, restrictions on the amount of property tax an owner will pay are based on the income level of the owner, which sets the percentage of property tax owed. For senior home owners with larger properties but less income during retirement, this may be just as useful as a credit or deferral program.
Freeze Programs
In Florida, where the senior citizen population is one of the highest in the country, the state has adopted a freeze program that allows residents 65 or older to pay a small increase in tax per year based on a previous tax year's property assessment. Other states, such as California and Arizona, offer similar freeze programs, which are useful to seniors with limited income. By "freezing" the assessment, property owners can pay a tax rate equal to the rate they paid prior to retirement, which cuts down on costs that can accrue if the property's value increases while the owner's income decreases.