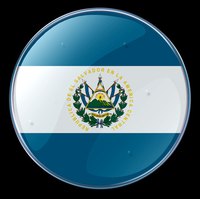 El Salvador is the smallest and most densely populated country in Central America. Home to a diverse range of flora, it is squeezed between Honduras and Guatemala on the map. The climate is tropical, with very defined wet and dry seasons that help promote tropical plant life. The country boasts several kinds of colorful flowers.
Flor de Izote
The national flower of El Salvador is the flor de izote. This is the edible flower of the yucca plant. The whiteish flowers grow downward from their stems and typically come in big bunches. They are cooked in the national dish of pupusa, or often with scrambled eggs. The flowers grow on trees called izotes, a member of the yucca tree family, also known Joshua trees. The trees have spiky-looking leaves.
Loroco
Another type of edible bud is on the loroco plant, which flowers throughout El Salvador. Sometimes known by its scientific name, Fernaldia pandurata, the plant grows in the form of a vine. The buds and flowers of the plant are used in various dishes throughout Central America, especially in Guatemala and El Salvador.
Orchids
Charles Darwin's favorite plant, orchids are a common sight in the tropics and are one of El Salvador's most frequently occurring plants. These flowers come in all shapes and sizes and colors. Those in El Salvador are often of bright, brilliant colors, according to the Galveston Orchid Society. One common varietal is the Lycaste lasioglossa, a bronze and yellow orchid found in El Salvador's cloud forests.