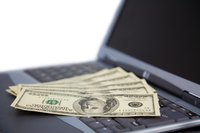 Permanent employees are given certain benefits that temporary workers are not usually offered. These benefits often include participation in the pension and retirement plans of the company. However, there are certain benefits attached to temporary employment that make it a suitable option for some people. Temporary employment may offer work to people who might not have work but who are willing to fill in for employees on leave. Temporary jobs also can be special assignments that a company occasionally needs to fill.
Flexibility
Temporary work provides flexibility to both the employee as well as the business. For example, jobs based on contracts are filled with the most suitable experts in a particular field. Because these experts are not bound to working for one company, they can take new projects elsewhere to develop their expertise.
Full-time Possibility
Companies initially may hire workers on a temporary basis and offer full-time employment at the end of the contracted term, if they are happy with the employee. People who are having difficulty finding a permanent job may look for temporary work that could later result in a permanent position.
Education Gap Filler
People may look for temporary work if they want to make some extra cash during the summer season. Some people may fill in education gaps between their undergraduate and graduate degrees by taking temporary employment.
Freelance Work
People choosing to work on a freelance basis may look for temporary or contractual work. This allows them to take multiple jobs to increase their earnings, while also minimizing the risk of losing income. This category includes content and academic writers, information technology programmers and other service providers.
Cost-savings
Certain projects will last for only a few months, making it unnecessary for companies to go through all the legal and formal procedures of permanently hiring for such projects. This cost reduction for companies can be shared with temporary workers in the form of higher pay.
Training Opportunities
People seeking temporary employment from time to time may develop skills they might never have had an opportunity to develop. All temporary workers will receive at least some minimum training and a lot of exposure to other opportunities through each new job they take. This helps build a multitude of experiences that may benefit skilled temporary workers in the next stages of their career.