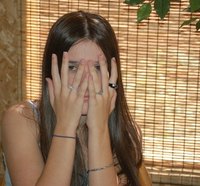 Credit cards have major impacts on people's lives and futures. Paying for a trip to Europe after high school graduation should be paid for by teens working summer jobs through their high school years. If they pay for extravagant things with credit cards, they might create hardship that affects their financial stability later in life.
Understanding Money
Teenagers will not learn the significance of creating saving accounts if they have credit cards. According to financial author and motivational speaker Dave Ramsey, teens learn financial irresponsibility by owning credit cards, which means that their parents should not enable them by cosigning on their credit card application. Money is an important concept that teens should grasp to understand that they do not have disposable incomes. They need to realize the importance of budgeting their expenditures, and that it influences the amenities they can afford when they are adults.
Low Incomes
Teenagers typically do not have significant work experience, which means that they might make dollars above minimum wage. Having a low income is risky for a credit card owner. Although credit card companies should not approve people with no incomes, they actually target young people. According to the Bank Rate article "Card Issuers Target Teens For Latest Plastic Attacks," credit card company Capitol One has been offering teenagers credit cards that have a 19.8 percent fixed interest rate. Getting a credit card is risky because teens might not realize that their credit card bill ends up being more than an item originally cost.
Their Futures
Teenagers have problems thinking about what their weekend plans are, which means they have no concept of what a bad credit score can do to their futures. They typically could care less about not being able to buy a house because they are not at a settled down point in their lives. Many of them might not look into buying a house for another ten to 15 years, which keeps them from considering the importance of good credit. They have never had to think about how they will support a family, and they might be rudely awakened when a bankruptcy keeps them from paying for their child's food.