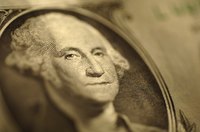 An ESOP, employee stock ownership plan, is a specific type of employee benefit plan that encourages employees to buy shares of stock in the corporation they work for. An ESOP is similar to a 401(k) in that it is a qualified, defined-contribution retirement plan, but differs in that its focus is on employees buying employer securities.
Liquidity for the Founder
Perhaps the biggest benefit of an ESOP plan is to give liquidity to the founders of the business. Many owners install ESOPs as an exit strategy to begin recouping their investment from starting the company. Instead of selling a company outright, founders can allow their employees to buy out their shares over time.
Employee Ownership Mentality
When employees become shareholders of the company they work for, they begin to work more like owners and less like employees. Employee-owners gain a vision for the success of the company and are typically more productive. Along with increased productivity comes increased profitability and better employee morale. Since most benefits vest slowly over the years, ESOPs tend to lock in valued employees, since they will lose much of the paper value of their stock if they leave the company.
Tax Benefits
The biggest tax benefit that ESOPs provide are the tax deductible contributions to the plan. Employers can contribute cash or new shares of stock to the plan as part of a profit-sharing program. Either of these types of contributions to the plan can be deducted as a corporate expense.