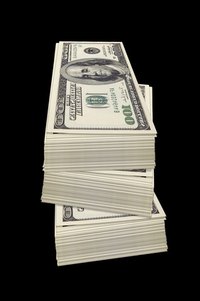 Whether you are moving on to a lucrative new opportunity or the victim of an unforeseen layoff, what you do with the money in your 401k or 403b plan is critical. If you are not careful, you could end up with a huge tax bill. Missteps now could haunt your retirement years. Taking the time to become familiar with the rollover rules governing 401k and 403b plans can save you a lot of time, money and hassle.
Custodian to Custodian
One of the most critical rules to consider when planning a 403b or 401k rollover is that the money must go directly from one qualified custodian to another. To quality as a tax-free transaction, the money in your 401k or 403b must be transferred directly from the institution that managed your 401k or 403b to a new custodian. Opening a self-directed IRA is one of the best ways to maintain the integrity of your retirement plan and avoid tax penalties. To open a self-directed IRA, contact a low-cost mutual fund family and explain that you need to transfer your retirement plan. The new custodian will send you the forms needed to initiate the transfer properly.
Do Not Touch the Money
In some cases the current custodian of your 401k or 403b might make a mistake and issue a check payable directly to you. If this does happen, contact your human resources department right away to have this corrected. If you touch the money in your 401k or 403b, rather than rolling it over to a self-directed IRA, you could be subject to significant tax penalties. You also will owe ordinary income taxes on any money you deposit into a personal account, so exercise caution when working with a 401k or 403b rollover.
60 Day Window
When you leave your job, whether voluntarily or involuntarily, you have a 60-day window to roll the funds from your 401k or 403b plan into a qualified IRA rollover. The clock starts ticking as soon as you leave your current employer, so you need to start the rollover process as soon as possible. Gather your retirement plan documents from your former employer and contact the new custodian right away. Getting the ball rolling right away is the best way to avoid the penalties that can result from exceeding the 60-day time limit.