When traveling by bus, you will never have to pay exorbitant parking fees, you'll avoid the stress of driving in unfamiliar places, you certainly won't get lost, and you'll probably pay less than it would cost to fly or take the train. If you don't mind the 12-hour bus ride between Toronto and New York City, there are plenty of options.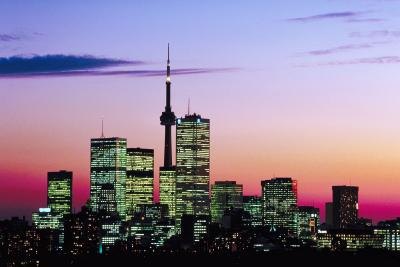 Greyhound
Greyhound offers daily service between Toronto, Ontario and New York City. The buses depart from outside the Royal York Hotel and several other locations throughout Toronto. Arrival in New York is at the Port Authority, Penn Station and other locations.
Greyhound 610 Bay Street Toronto, Ontario M5G 1M5 416-594-1010 greyhound.ca
NeON
NeON is the newest premium service offered by Greyhound and Adirondack Trailways between Toronto and New York City. These new coaches offer Wi-Fi, seat belts for every seat, plug-ins for your technology and even added legroom for your comfort.
NeON Greyhound Lines Inc. 350 North Saint Paul, 4th Floor Dallas, Texas 75201 800-365-7147 neonbus.com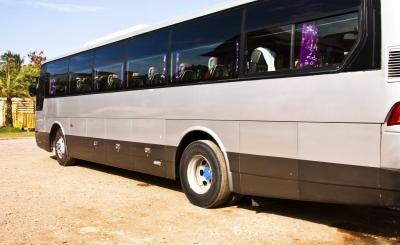 Trailways
Trailways offers a daily service departing from 610 Bay Street in Toronto and arriving at the Port Authority Bus Terminal in New York City.
Trailways 499 Hurley Ave. Hurley, NY 12443 800-776-7548 trailwaysny.com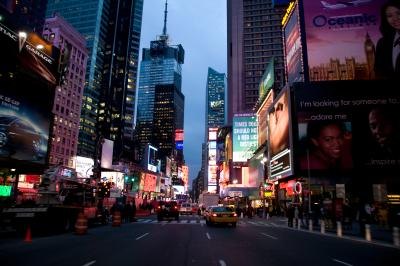 ISX Four-Day Bus Tour
ISX is a student tour operator that offers a four-day and three-night bus trip from Toronto to New York City. Included in this guided tour of the Big Apple is a visit to Ground Zero, Central Park, Greenwich Village and SoHo. There is also free time allocated in the tour schedule.
ISX 842 Yonge St, 3rd Floor Toronto, Ontario M4W 2H1 416-920-9997 isx.ca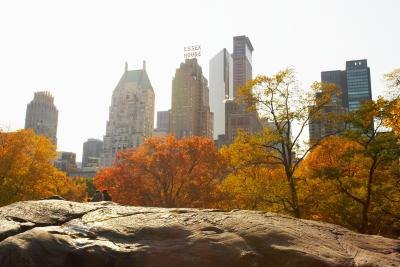 Comfort Travel and Tours Four-Day Bus Tour
Comfort Travel and Tours offers four-day and three-night tours of New York City. This bus tour package is offered on a weekly basis throughout the year. Accommodations are provided in a four-star New Jersey hotel.
Comfort Travel and Tours 2586A Yonge Street, 2nd Floor Toronto Ontario M4P 2J3 866-213-0371 comforttravel.ca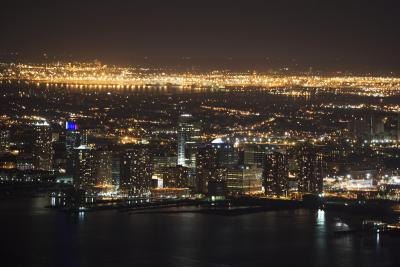 Nella Travel Tours Long-Weekend Bus Tour
Nella Travel offers a long-weekend tour of New York City in May, August and October of each year. Accommodations are typically at the Days Inn in Newark, New Jersey. This tour package offers lots of free time to see the sights of New York City.
Nella Travel Tours 287 Queenston Road Hamilton, Ontario L8K 1H2 877-728-8402 nellatravel.com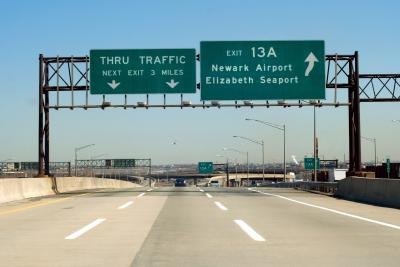 Alio Tours
With the assistance of Alio tours, you can plan a trip to New York. Take a Greyhound bus to New York, stay at one of 120 hotels and choose which tours interest you. You must book this package with an Alio representative.
Alio Tours 1250, boulevard Rene-Levesque ouest Montreal, Quebec H3B 4W8 514-287-1066 alio.ca
Elite Sports Tours Two-Night Bus Trips
For the sports enthusiast, Elite Sports Tours offers sports-related bus trips to New York City. Trips include two nights in the city and tickets to a professional sporting event.
Elite Sports Tours 508 Clancy Crescent Peterborough, Ontario K9K 2S1 905-233-4732 elitesportstours.ca