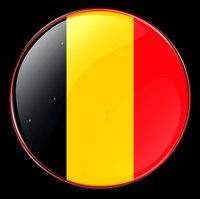 Belgian labor law is basically consistent with the remainder of the European Union. Many of the stipulations of these laws, including wages, vacation days and holidays, are dependent on one's age and seniority. Belgian labor laws are particularly generous with time off and general leave.
Contracts
All labor must be done under contract. Permanent contracts do not have to be placed in writing, since the "boilerplate" Belgian labor contract law would then be in effect for all non-written contracts. For any change in the contract, consent must be given by both parties. Non-compete clauses and other "special" requirements must be put in writing. Any kind of misconduct either by the worker or owner voids any and all contracts.
Hours and Wages
Day labor cannot exceed eight hours a day or 38 hours a week on average. All overtime is paid 50 percent above base pay, and work on Sundays or national holidays is 100 percent above base pay without exception. Night work must be justified with the government, and can never exceed six hours a day or 20 hours a week. The Belgian minimum wage is 1,309 Euros a month. This comes out to $1,065 as of June of 2010. All labor contracts must stipulate guaranteed wage that fluctuates according to age and seniority. This minimum wage is a general figure that can, on occasion, change.
Holidays
If an employee works for the same firm for one year, the following year she is entitled to 20 days paid leave. One calendar year must be worked before the paid days off are applicable. If the worker has a normal six-day week (that is, works six days a week on average), the paid leave days are increased to 24. If the holiday falls on a Sunday, the worker gets the next day off. There are 10 national holidays in Belgium. One of them is Easter, and, as a result, all workers get that Monday off and are paid unless the firm normally operates on Sunday.
Termination
One can be fired in Belgium without offering a reason to the worker. Compensation must be paid and notice given. The compensation, or severance, must be the base pay, plus half the difference between the base pay and the amount of public unemployment the worker will receive per month. If the termination is contested, the burden of proof is on the employer to show that the firing was justified.
Protections
There are certain protected classes of workers. This means that except under stringent circumstances, they cannot be removed from their places of employment. If a woman is pregnant, she cannot be fired for reasons related to her pregnancy. Those who are involved in a dispute with their employer cannot be fired. Those who have been drafted into the armed services cannot be fired for any absences. Lastly, those who hold political office cannot be fired because of any unavoidable absence. For workers under the aforementioned circumstances to be terminated, the employer must prove that the reasons had nothing to do with any interference from their respective condition.