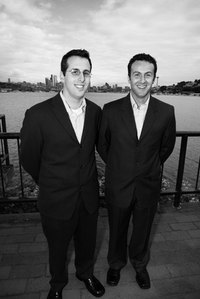 Gaining competitive advantage in the marketplace is an important strategic objective for businesses. According to the Harvard Business School, businesses should know their competition to prepare their own strategies. Since competition serves as a hindrance to a business' prosperity, competition strategies are instrumental in helping companies gain a competitive advantage. An article by Dr. Richard Oliver in the 2005 issue of "Journal of Business Strategy" explains that business strategies help companies obtain their organizational goals.
Cost Leadership
Cost leadership is a competitive strategy that aims to reduce the prices of one company's goods so they can pilfer their competitors' clientele. In the business world, this is known as a price war. However, there's more to cost leadership strategies than stealing customers. According to Ecofine, a website that provides business information and resources, cost leadership is a strategic maneuver that involves evaluating internal operational costs, such as manufacturing, with the intention of finding ways to save money and eliminate unnecessary expenses. Once a company's expenses are cut, it can offer the same goods or services at a lower price to the consumer. The strategy is for the company to attract customers based on the lower prices, and still make a profit. In turn, this puts the company at an advantage against its competitors.
New Product Development
Business Performance Improvement Resource, a website dedicated to providing information for benchmarking and best business practices, explains that innovation is the driving force behind market growth. Innovation leads to the development of new products, which, in turn, sets the company apart from its competitors. Depending on the types of new products that are developed, these strategies can even expose the company to a new consumer market. The more products a company has to offer, the more chances it has to attract customers, especially when the products are innovative and exclusive.
Strategic Alliances
When businesses form strategic alliances, they are entering into a partnership with another domestic or global company with the intent of mutual benefit. Strategic alliances are different than mergers or joint ventures, because the companies do not financially invest in each other. Rather, strategic alliances are viewed as partnerships. Forming strategic alliances is a competitive maneuver because it allows businesses to gain access to various resources and expertise that competitors do not have. In the end, this is worked into how the product is marketed or positioned. Part of the benefit to forming strategic alliances is that businesses get to claim the other company's name on their product, which helps with branding.