Watch "The Great Gatsby" to get an idea of the architecture and color palettes that follow Art Deco themes. As part of an arts and decorative movement that lasted from the first decade of the 20th century until just after World War II, some paint companies have even put together paint chips that feature Art Deco colors. When selecting paints that resonate with Art Deco themes, select colors toned with gray, shaded with black, or tinted with lots of white for the muted effect seen in the hues of the movement.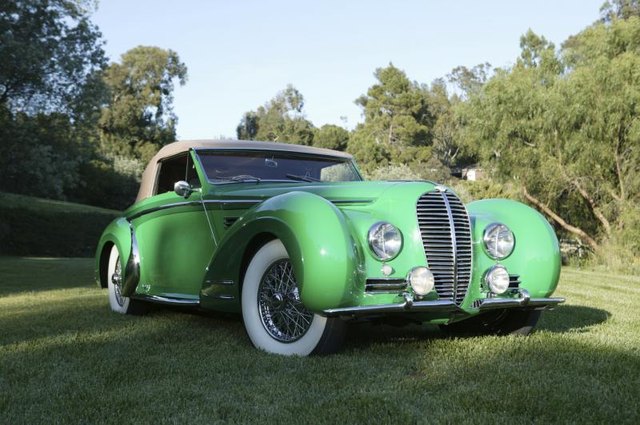 (Scott Hirko/iStock/Getty Images)
Art Deco colors -- even the bright ones -- do not have the same intensity as the 12 colors that make up the color wheel. When you look at a vintage Art Deco poster, one made anywhere from 1915 to 1945, you'll note that the colors have a subdued quality to them. Along with the Art Deco palette, metallics figured prominently along with the softer hues to provide balance to color schemes.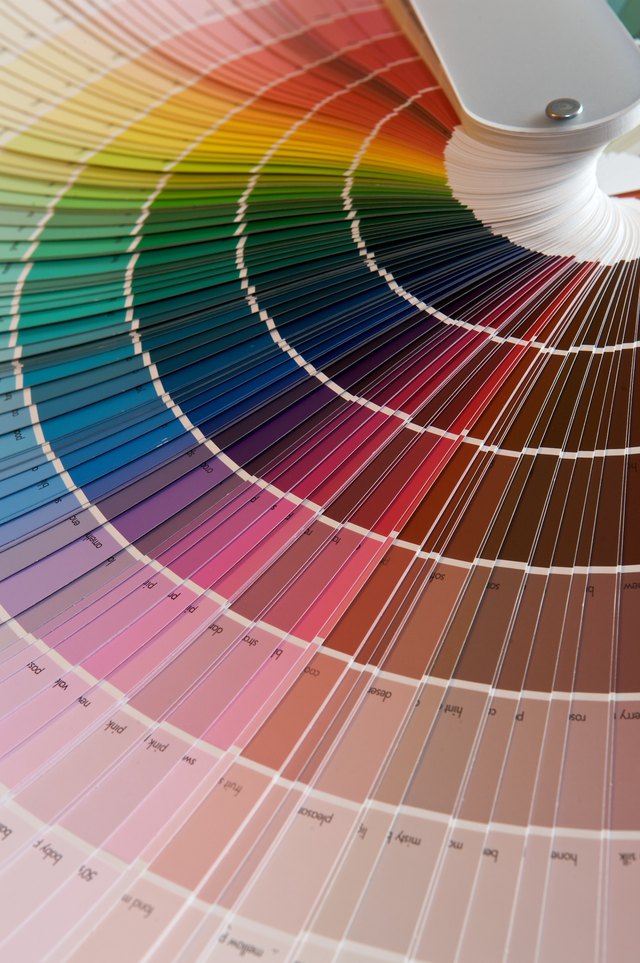 Gabriel Hollinger/iStock/Getty Images
Modern and contemporary homes benefit from the use of the muted blues and grays for wall colors with an Art Deco theme. Cornflower, periwinkle, robin's-egg blue, aquamarine, cerulean and cadet blue are all good wall color choices for this theme. In the gray spectrum -- using well-known crayon names -- choose from timber wolf, silver, dove or stainless steel gray. Soft muted orange shades provide a complementary color to blue for accents in the room, while gray, as a neutral, combines well with most colors on the artist's wheel.
JZhuk/iStock/Getty Images
Muted or tinted teal green is a mark of the Art Deco period, featured in multiple posters designed during the period. Jungle green, sage green, shamrock and mountain meadow all represent muted greens that work on walls. When using darker greens, ensure the room has a lot of light or just add the Art Deco color to a focal wall to avoid overwhelming the space.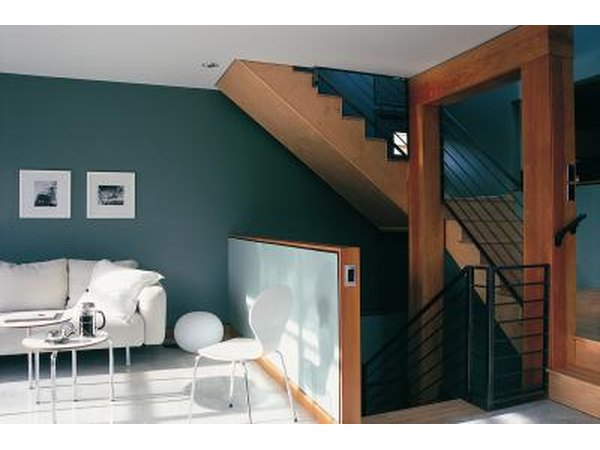 Digital Vision./Photodisc/Getty Images
The red in Art Deco palettes usually have a rusty quality to them, lacking the vibrancy and brightness of a primary red. Mahogany, warm brown-red, a grayed cherry and chestnut red can work as a color on the wall. But with reds, too much can be overwhelming and over-stimulating. For less of the energizing effect, add red to one wall and tone it down by painting the other walls in muted copper, taupe or beige.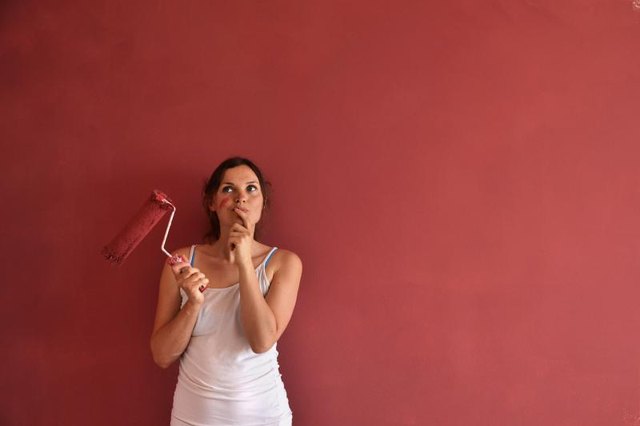 PetarPaunchev/iStock/Getty Images
Metallic colors and neutrals are all prominent colors used on enamelware, posters and even the Cubist paintings of Pablo Picasso, which served as inspiration for many an Art Deco palette. Choose tinted versions -- white added -- to already pale yellows, yellow-greens and yellow-oranges to give them more of a neutral quality. The same applies to orange and orange-reds, giving them more of an earthy brown tone rather than the brightness of the color associated with the citrus fruit. Silvers, golds, pewter and even blacks are all part of the Art Deco color palette for accents and decorative touches.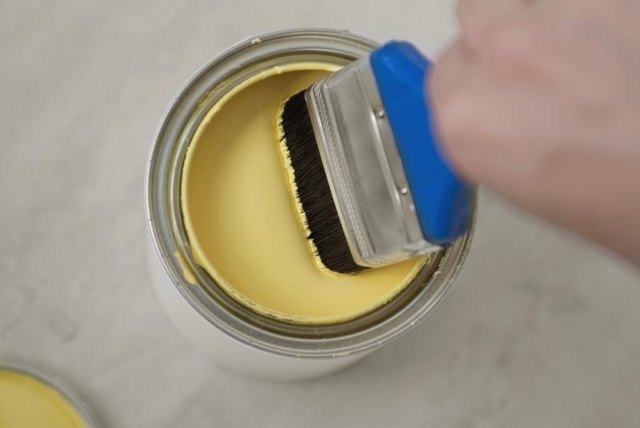 Medioimages/Photodisc/Photodisc/Getty Images
Promoted By Zergnet