While cats are indeed rather self-sufficient when it comes to taking care of their bathroom duties, their proud owners are responsible for keeping their litter boxes clean, fresh and comfortable day in and day out. Litter picker tools -- namely scoops -- can go a long way to keep your pet's tray clean and ready to use.
Litter Varieties
Make no mistake, all litter scoops are not made equal. When you visit your local grocery store or pet store, purchase scoops that are appropriate for the kind of litter your feline relies on. If you do, picking the waste out from the tray will become a markedly smoother, quicker and easier experience. The product descriptions for the scoops available for sale generally will indicate what variety of litter they work well with, whether clumping, standard clay, pellets, wheat granules, corn granules, silica gel or anything else.
Scoop Suitability
While some litter scoops are only suitable for single kinds of litters, that simply isn't the case for all of them. If your pet uses more than one kind of litter, you might want to invest in a litter scoop that can handle multiple or nearly all varieties. Note that many styles of scoops are not in this category. Many kinds of scoops are only effective at picking up waste in litter that is particularly soft, smooth and fine in texture.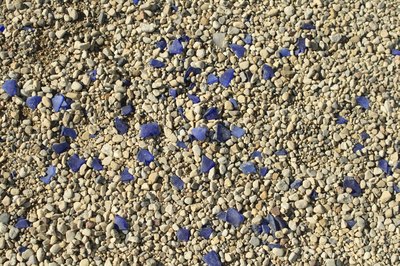 Scoop Strength
Strength is yet another vital factor to consider before purchasing a scoop. The last thing you want to do is buy a scoop that's weak and fragile. When you attempt to grasp the scoop's handle, it should be easy to hold. Observe the scoop in action carefully, too. If you're vigorously picking up waste in litter, it's important for the scoop not to split or bend. Cute scoops are often guilty of being weak and prone to breaking. While many litter scoops are designed to be tough, it's a smart idea to have a backup.
Battery-Powered Scoops
If you're a time-starved neat freak, you might want to opt for a scoop that's battery-powered. Vibrating scoops are capable of holding lots of litter all at once, a plus for saving precious time. When you press single buttons on these scoops, they subtly tremble, which effectively gets rid of the fresh litter via the slots making it simple to chuck the clumps left on the scoop.